"The greatest predictor of a child's health should not be his or her zip code."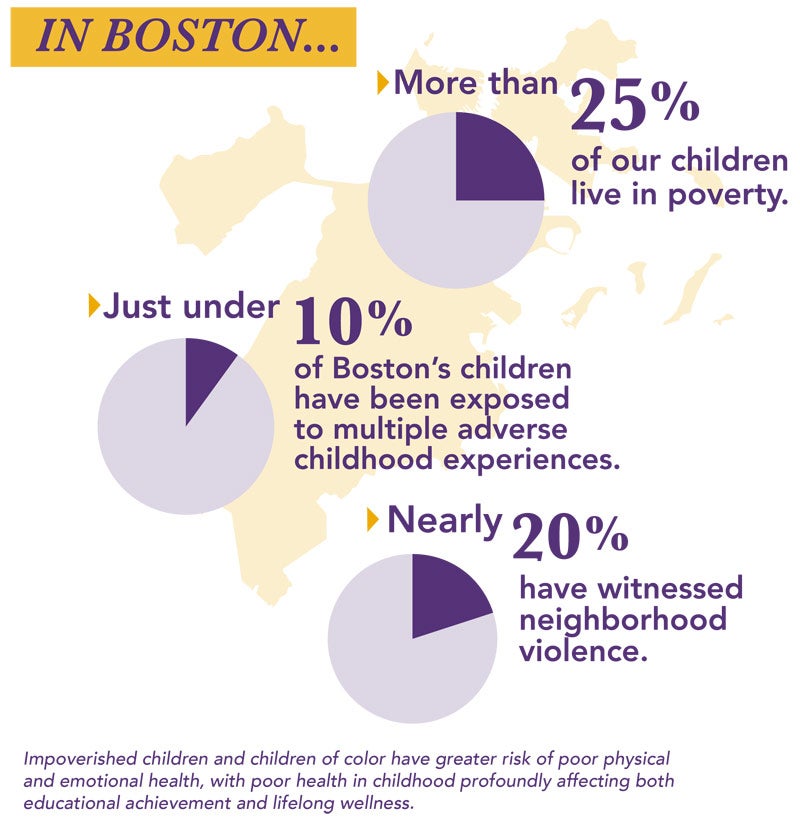 Pediatric care represents a tremendous opportunity to improve children's health and well-being—infants come to primary care 6 times in the first year of life alone, and pediatric providers develop longitudinal relationships with families. But to best care for children and families, we must re-design our care delivery to actively partner both other health care providers (like adult medicine, obstetrics-gynecology and psychiatry), educators and community organizations; develop novel programs; and bring the best of existing evidence into our daily practice.
The Center will leverage our team's expertise, experience and commitment to underserved families, and, through the Center's structure, will integrate evidence-based clinical innovations and will create novel approaches to pediatric care delivery that address all aspects of wellness with particular attention to the social determinants of health.
Imagine a scenario in which one day, a pediatrician, while performing a well-child exam on a four year old, notices that mom seems severely depressed. Upon further inquiry, the pediatrician learns that housing is as risk due to loss of employment and that the child spends most of her time with Mom at home. Rather than handing mom the name of a psychiatrist and telling her where to call for help with housing, a psychiatrist comes to the exam room to talk with mom and provide immediate triage, and a housing liaison is there to talk to her when the psychiatrist finishes. A navigator connects the mother immediately to a school liaison who facilitates placement into high quality pre-Kindergarten, providing Mom with some much needed respite as well as time to look for a new job. For the next year, the medical home, school and family work together to implement an "Individualized Success Plan" for the 4 year old to ensure that she is ready for kindergarten. Creating and rigorously evaluating these types of care models, the Center will lead the nation in transformational care for vulnerable children and their families.