TOBAS: Treatment of Brain AVMs
RANDOMIZED CLINICAL TRIAL AND REGISTRY FOR BRAIN AVMS
Supported by: CHUM (unfunded)
Principal Investigator at BMC: Thanh Nguyen, MD
Inclusion Criteria:
Any patient with a brain AVM
Exclusion Criteria:
Hemorrhagic presentation with mass effect requiring surgical management. In these cases, if a residual AVM is found after the initial surgery, the patient could then be a candidate for TOBAS.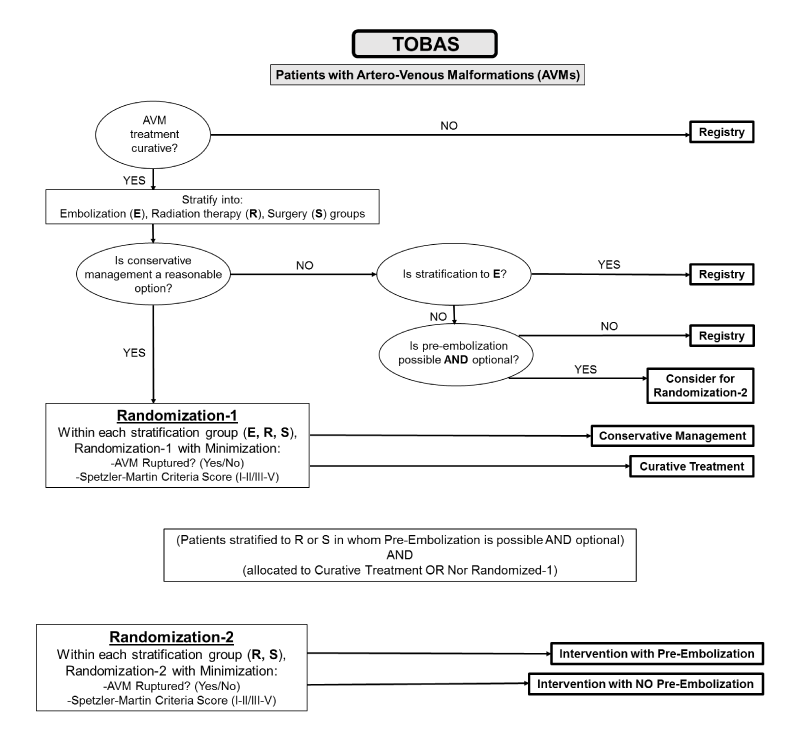 References
Darsaut TE, Magro E, Gentric JC, Batista AL, Chaalala C , Roberge D , Bojanowski MW, Weill A , Roy D, Raymond J. Treatment of Brain AVMs (TOBAS): study protocol for a pragmatic randomized
controlled trial. Trials (2015) 16:497.