Lemon-Thyme Green Tea
Snack, American
Contributed by,
BMC's Teaching Kitchen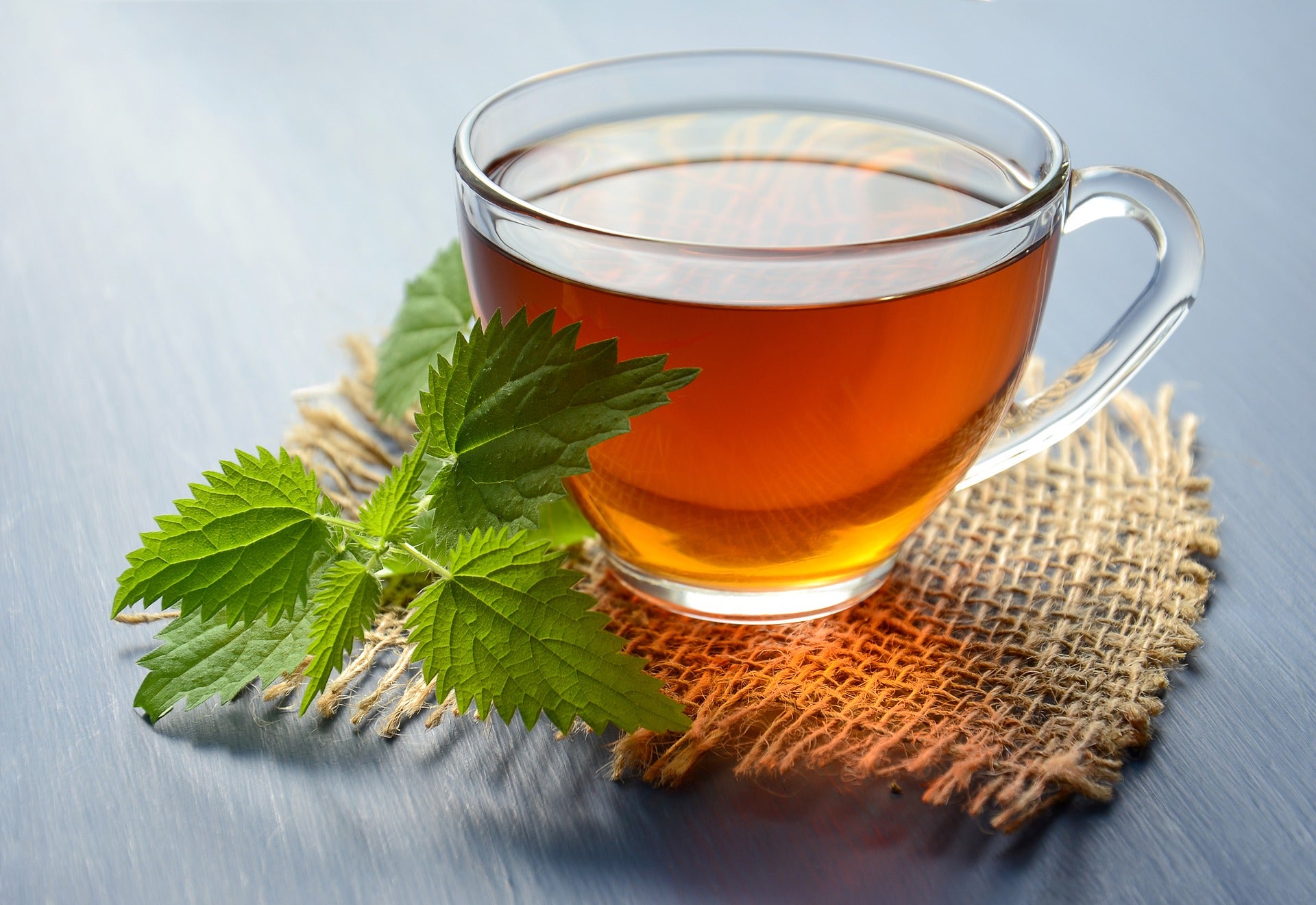 Ingredients
2
½ cups water
2
individual green tea bags
2
sprigs fresh thyme
1
tablespoon honey or sugar
2
teaspoons lemon juice (if using fresh lemon, cut a 1 inch section of zest)
Instructions
Step 1
In a small sauce pan, bring water to a boil.
Step 2
Add tea bags, thyme sprigs, and lemon zest (if using). Remove from heat, cover and steep for 4 minutes.
Step 3
Discard tea bags. Stir in honey and lemon juice. Strain into cups.
Notes
Nutrition Information
Dietary Restrictions
Vegan