Barley and Parmesan Risotto
EntréeLunch / Dinner, Italian
Contributed by,
BMC's Teaching Kitchen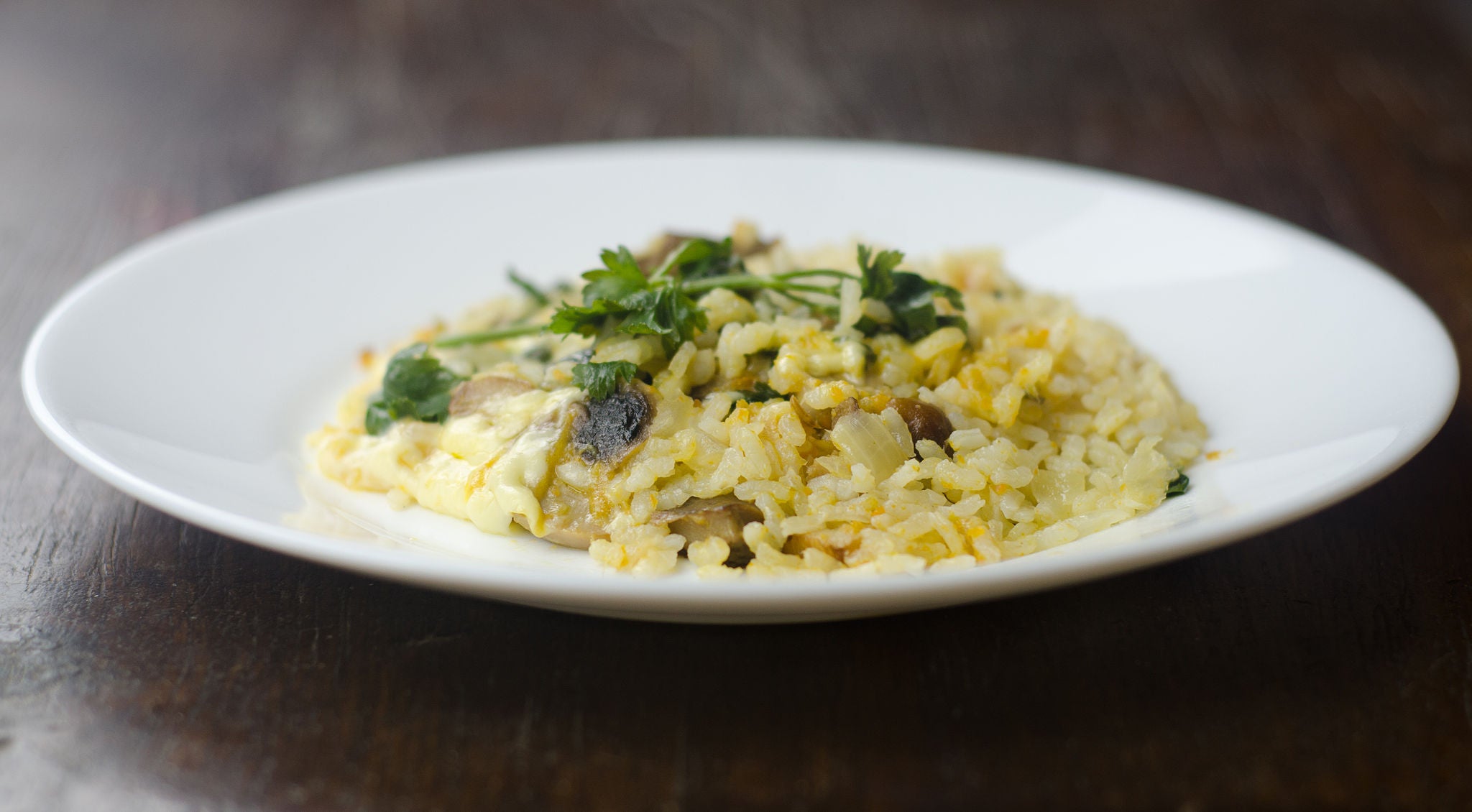 Ingredients
3-4
cups low-sodium chicken broth
1
tablespoon olive oil
½
cup finely diced shallots or onion
1
teaspoon minced garlic
½
teaspoon dried thyme
1
cup pearled barley
¼
cup freshly grated parmesan cheese
¼
teaspoon salt
¼
teaspoon pepper
Instructions
Step 1
In a small sauce pot, heat the chicken stock until it simmers, turn down heat and keep warm.
Step 2
In a medium sauce pot, heat the olive oil over medium-high heat. Saute the onion, garlic and thyme until the onion is softened, about 3 minutes. Add the barley and cook, stirring, for 2 minutes.
Step 3
Add 1 cup of the warm stock and cook, stirring, until nearly absorbed. Continue adding the stock 1/2 cup at a time and stirring until it is nearly absorbed between additions.
Step 4
The risotto is done when the barley is tender and a creamy sauce forms, about 40 minutes. Stir in the parmesan cheese and season with salt and pepper.
Notes
Nutrition Information