Balance Bowl
Lunch / Dinner
Contributed by:
Felicia Silveira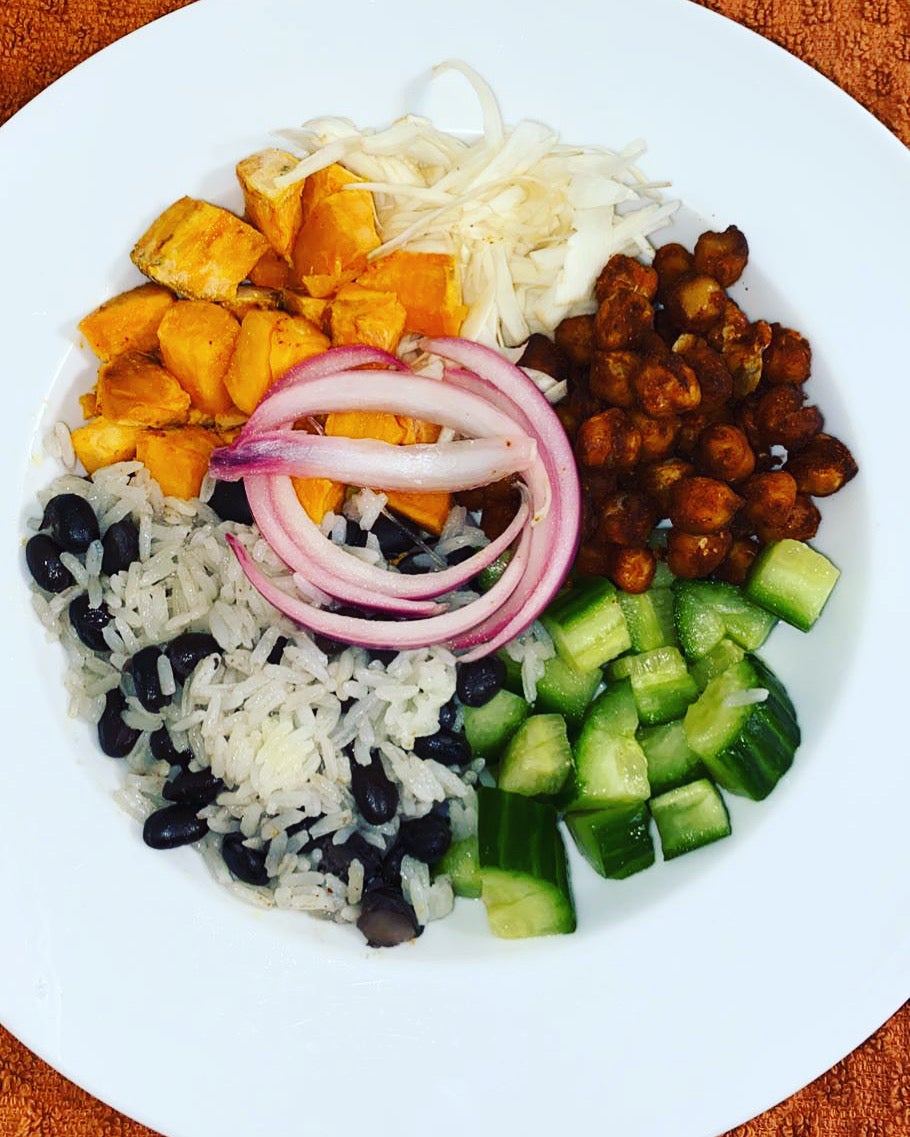 We called this a balance bowl because it is a nutritionally balanced plate. It contains a vegetarian protein source (chickpeas or other bean of choice), a whole grain (brown rice), and vegetables of choice. This is a compound recipe that makes use of several other recipes including tahini dressing, pickled onions and roasted chickpeas.
Ingredients
Cucumber
- ½ medium (optional topping)
Carrots
- 2 large, about ½ cup shredded (optional topping)
Brown-rice
- 1 cup, cooked
Chickpeas
- ½ cup, roasted
Pickled-red-onion
- ½ cup
Tahini-dressing
- 1 Tablespoon
Instructions
Step 1
Dice the cucumber into bite-sized cubes. Shred the carrots.
Step 2
Drizzle tahini dressing over each bowl. Enjoy!
Step 3
Add half the rice to each bowl. Top each bowl evenly with pickled onions, cucumber, carrots and roasted chickpeas.
Notes
You can find the recipes for the various components on our website!
Nutrition Information