"Our vision of medical care is one where patients' and families' unmet social needs are systematically identified and addressed within the delivery of integrated, family/patient-centered care utilizing robust community supports and resources within an equitable and just society."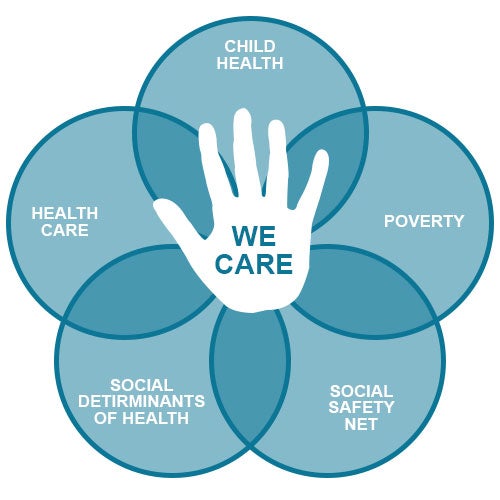 WE CARE = Well Child Care, Evaluation, Community Resources, Advocacy, Referral, Education
Over 2 in 5 children are low-income, with racial and ethnic minorities disproportionately affected. Many families commonly have unmet basic needs (e.g., food insecurity, unstable housing) which can have a negative impact on child health.
The WE CARE model is an innovative primary care model aimed at addressing the social determinants of health at pediatric visits, with the goal of closing health gaps between low-income and high-income populations. WE CARE is aligned with policy recommendations from the American Academy of Pediatrics (AAP) and the Academic Pediatric Association's (APA) Task Force on Child Poverty.
Under controlled conditions in urban Community Health Centers, the WE CARE model has been shown to reduce families' risk of homelessness, and to increase families':
Referrals to community resources, such as food pantries and career centers (70% vs. 8%)
Enrollment in new community resources, such as public housing and Head Start (39% vs. 24%)
Parental employment
Childcare enrollment
Receipt of fuel assistance
Why WE CARE?
2 in 5 children live in a low income family.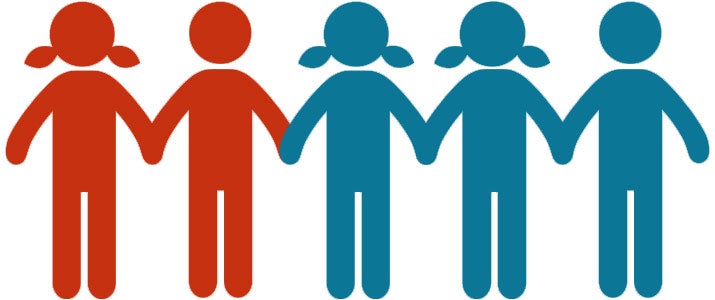 Low-income families are more at risk of unmet social needs, such as homelessness, food insecurity and low education.

Unmet social needs are associated with poor health outcomes and high healthcare utilization.

The developing brains of children make them particularly vulnerable, making early childhood a critical window for intervention.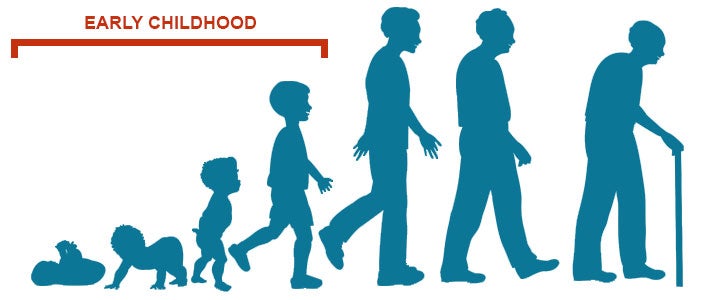 Fortunately, 90% of children have access to primary care so Well Child Visits are an optimal point of intervention.

The WE CARE Model seizes this critical window of opportunity to address unmet social needs and improve child health.