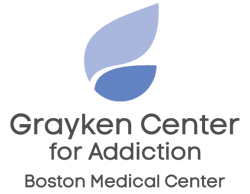 To schedule an appointment with an addiction specialist, please call 617.414.4580
Training and Education
When clinicians across the country are looking to educate and train their teams, they turn to BMC. BMC has developed numerous programs for hospital-based and community-based providers so that anyone who encounters a patient needing help with addiction can offer them appropriate care. At BMC, many training opportunities are offered. If you'd like to make a request for training or technical support, please email us at [email protected].
The Addiction Medicine Fellowship Program is a one or two-year fellowship. Year 1 is clinically-focused on fulfilling the requirements for board certification in Addiction Medicine. Year 2 is focused on mentored research projects and typically includes a Master's of Science in Epidemiology or Health Services Research at Boston University School of Public Health.
There is also a 3-year joint Infectious Disease-Addiction Medicine program and a 2-year joint Preventive Medicine- Addiction Medicine program. Fellows are mentored by a multidisciplinary group of faculty from Internal Medicine, Infectious Disease, Emergency Medicine, Obstetrics & Gynecology, and Addiction Psychiatry. The Boston Medical Center Addiction Medicine Fellowship Program is accredited by the American Board of Addiction Medicine (ABAM) Foundation.
Under the sponsorship of the BMC Graduate Medical Education Committee, the VA/Boston University Medical Center Program has been providing subspecialty training in addiction psychiatry for 20 years. Psychiatric physicians receive advanced training in the recognition, diagnosis, and treatment of substance use disorders.
A well-rounded and comprehensive series of didactic presentations, as well as training at renowned Boston area tertiary care facilities, ensures that fellows graduate develop a broad expertise on the history of substance use disorders, sociological aspects of addictions and public policy, addiction pharmacotherapy, and the role of mutual-support groups in addiction treatment. A significant amount of time is dedicated to medication for addiction treatment with methadone and buprenorphine. This one year accredited program meets all requirements for ABPN eligibility in Addiction Psychiatry and typically hosts 3-4 fellows per year.