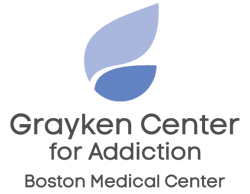 To schedule an appointment with an addiction specialist, please call 617.414.6926
Story 1 - When Talking to Patients about Opioid Misuse, Empathy is Key | Thought Leaders | Addiction Medicine
What are the first words that come to mind when you think about opioids? Probably "epidemic", "addiction", or "overdose". It's a fair outlook, as the number of overdose deaths and people with substance use disorders has recently skyrocketed in Massachusetts and across the country. The stigma surrounding opioids creates a unique problem for doctors and nurses trying to manage patients' chronic pain,especially when having conversations about opioid misuse.
Researchers at Boston Medical Center are starting to unravel how caregivers approach these difficult conversations. They looked at the discussions between nurse care managers (NCM), who are trained in addiction medicine, and patients with chronic pain who are taking opioid medication. These NCMs monitor patients' opioid use through urine testing and pill counts. When something doesn't add up, like repeated early refills or having too many or too few pills leftover, NCMs have a face-to-face conversation with the patient.
Two of the most important themes researchers discovered when analyzing these conversations were that empathy and objectivity went a long way when discussing the discrepancies between the patient's story and medical information.
"If a patient feels like they can trust their nurse care manager, they're more likely to be open and honest about potential medication misuse", said Karen Lasser, MD an internal medicine physician at BMC and the lead researcher in the study.
In addition to an empathetic and objective approach, researchers also noticed NCMs framing their role as a part of the patient's primary care team, educating the patient about opioid safety, and making clinical recommendations for their pain management were clear themes in the dialogue between the patient and NCM.
Patients who are prescribed opioids for chronic pain are at a much greater risk of developing a substance use disorder than the general public. "Many patients will justify requesting more medication than prescribed or other unsafe behaviors, and it's essential that NCMs are able to step in to counsel them on alternative pain management options and change how the patient is monitored", says Jane Liebschutz, MD, an addiction expert at BMC who collaborated on the study.
More than 30 percent of Americans struggle with chronic pain and in 2014 alone, U.S. pharmacies dispensed 245 million prescriptions for opioid pain relievers. The American Pain Society has issued guidelines on how patients with a high risk for opioid misuse should be monitored, but the number of physicians who adhere to the guidelines is low.
Lasser and Liebschutz argue an integrated care model that includes NCMs is the most effective way for providers to better follow these guidelines. They point to the success of BMC&'s Office Based Addiction Treatment (OBAT) program, which has become a model for improving treatment outcomes in patients with opioid use disorders across the country.
There's still plenty of work that needs to be done to determine best practices for NCMs speaking with patients about opioid misuse. However, the researchers believe the communications tactics used by NCMs in this study could be useful to other nurses who specialize in treating chronic pain patients or patients struggling with opioid use disorders.