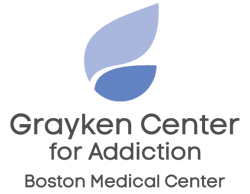 To schedule an appointment with an addiction specialist, please call 617.414.6926
Story 9 | Innovation in Substance Use Disorder Treatment in the Ed and Beyond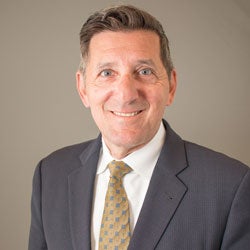 By Michael Botticelli
Every day, hundreds of patients present at emergency departments with conditions ranging from heart attacks to bronchitis to broken legs. Providers treat the acute condition, but there's been a growing awareness that in many cases, an underlying substance use disorder is the actual root cause. As the opioid epidemic worsens, EDs are seeing extraordinarily high number of patients with conditions both directly caused by and exacerbated by substance use disorders.
Emergency departments, however, have not historically had formal systemic programs to address substance use disorders. As the volume of patients increases, it's become clear that EDs can and must play a larger role in developing and deploying innovative programs for identifying and treating SUDs.
Studies show that initiating treatment in the ED leads to better retention and engagement in that treatment. One reason for this is that treatment readiness is an important predictor of starting and staying with a treatment course. When a patient comes into the ED for an acute condition that is caused by or exacerbated by their SUD, treatment readiness is often higher. EDs therefore need to capitalize on this opportunity to provide intervention since readiness may quickly wane after an acute episode.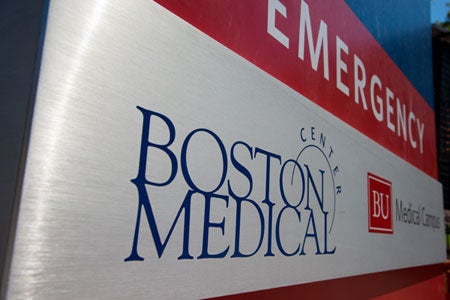 Unfortunately, there's often little training for ED staff on substance use issues. There's evidence that hospitals need to strengthen core competencies in this area for ED staff as well as across the hospital. To this end, many medical schools have begun to develop curricula on substance use disorders. At Boston Medical Center, all residents are required to take online training on substance use disorders and related issues.
In addition to the current efforts, BMC has been a longtime leader in addressing addiction in the ED setting. Project ASSERT, for example, was one of the first ED programs to use peer counselors/educators to identify and provide intervention for patients with substance use disorders. For over 20 years, these counselors – who are also licensed alcohol and substance use disorder counselors – have helped assess treatment readiness, help motivate patients to start treatment, and connect patients to treatment services or begin treatment and act a bridge to community based treatment.
The peer counselor model is an invaluable tool for emergency departments. Peers help EDs provide intervention for substance use disorders without adding significant work to the already busy staff. Further, peers are likely to be able to develop trusting relationships with patients, which is an important component of treatment retention. Peers also play a critical role in motivating patients, making them more willing to enter and stay in treatment.
While Project ASSERT has been a highly effective model for the BMC Emergency Department, the reality is that patients with substance use disorders touch many points of a hospital. Programs such as the BMC Grayken Center for Addiction are therefore focusing on all interventions and systemic policies to ensure that hospitals take the opportunity to create multiple connection and treatment points.
The goals of a comprehensive program are to create a standard assessment for universal screening, use motivational interviewing to try to help the patient in seeking care, provide some level of immediate referral or access to treatment services, have a comprehensive policy on prescribing opioids, and to distribute naloxone with opioid prescriptions.
The ED is only one part of the larger ways people use the health care system, but it is a crucial place for a comprehensive program to be implemented.