Boston Medical Center's Voice and Swallowing department houses a team of experts, including voice therapists, laryngologists, and speech-language pathologists and offers a wide array of diagnostic and treatment options for people with vocal or swallowing disorders.
Voice problems such as the voice being tired or strained after prolonged usage can affect both professional and personal life. Voice problems often originate in the lungs, throat, larynx, and mouth and can be caused by a variety of conditions, including acute laryngitis; acid reflux; or polyps, cysts, or nodules on the vocal folds. Thankfully, the vast majority of voice problems are caused by non-life-threatening disorders and are easily treatable.
"Dr. Grillone is one of the kindest most competent physicians I've ever seen. Highly professional and thoughtful in addition to solving a problem I've had for a while."

~ John A.
To schedule a consult with one of BMC's voice and swallowing experts, call us at 617.638.8124.
Contact Us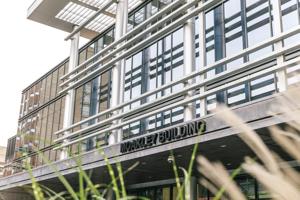 Treatments & Services
Botox
Botox®, the cosmetic form of botulinum toxin, is a popular non-surgical injection that temporarily reduces or eliminates frown lines, forehead creases, crow's feet near the eyes, and wrinkles and bands in the neck.
Laser therapy
This is a medical treatment that uses focused light. Surgeons can focus on a small area and damage less of the surrounding tissue. Patients who have laser therapy may experience less pain, swelling, and scarring than with traditional surgery.
Cidofovir injections
Cidofovir is an injectable antiviral medication used to treat laryngeal papilloma.
Other Voice and Swallowing (Throat Problems) Treatments
A number of other therapies are available for voice and swallowing problems.
Diagnostics and Tests
The Center offers diagnostic options for papillomas and early stage larynx cancer, and for swallowing and voice problems due to Parkinson's disease, stroke and other neurological disorders.
This state-of-the-art voice center provides the full scope of diagnostic testing including:
Acoustic Analysis
A variety of in-office laryngeal procedures
Videolaryngostroboscopy
Video laryngoscopy is a form of indirect laryngoscopy in which the clinician does not directly view the larynx. Instead, visualization of the larynx is performed with a fiberoptic or digital laryngoscope inserted through the nose or mouth.
Fiberoptic Endoscopic Evaluation of Swallowing (FEES)
FEES is a procedure that allows physicians to assess areas surrounding the voice box and opening of the esophagus, through the use of a small flexible telescope.
Transnasal Esophagoscopy (TNE)
TNE uses a camera that is passed through the nose as a way to examine the esophagus in patients at risk for esophageal cancer and other disorders. TNE doesn't require sedation, unlike other techniques widely used to look into the esophagus. 
Pharyngeal Manometry
This test evaluates your swallowing. Pharyngeal and upper sphincter manometry can detect the sphincter's (muscle that maintains constriction of a natural body passage) failure to relax and assess the coordination between the contraction of the pharynx and the relaxation of the upper esophageal sphincter.
Barium Swallow
A barium swallow (also called a contrast esophagram), is a series of x-rays of your esophagus. For the test, you will drink a barium-containing liquid, which coats the inside of the esophagus and makes its shape and contours appear on x-rays.
Esophagram
An esophagram, or contrast esophagram (also called a barium swallow), is a series of x-rays of your esophagus. For an esophagram, you will be asked to drink a barium sulfate liquid while x-rays are taken of the swallowing process.
Modified Barium Swallow Study (MBS)
This test is used to view your swallowing function. You will be asked to swallow a variety of barium-coated substances, such as liquid, applesauce, and a cracker.
Pharyngeal pH Reflux Testing
Pharyngeal pH monitoring is a test used to evaluate for effects from gastroesophageal reflux disease that could be affecting the throat and result in swallowing, breathing, or voicing problems.
Voice Screenings
Performers generally look upon vocal problems with dread. There are few things worse than having to walk in front of an audience with the fear that your voice may not function properly. A routine examination by a voice care team can often make the difference between a successful performance and a canceled one.
Our Team
Otolaryngologists
Otolaryngologist-in-Chief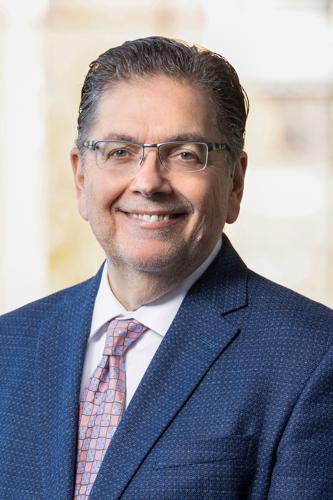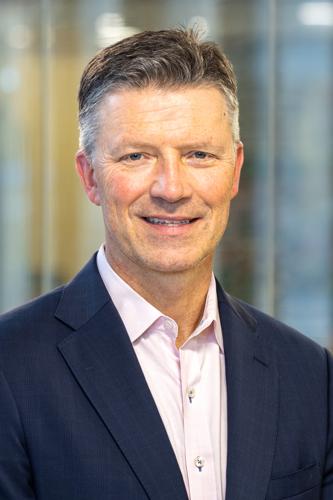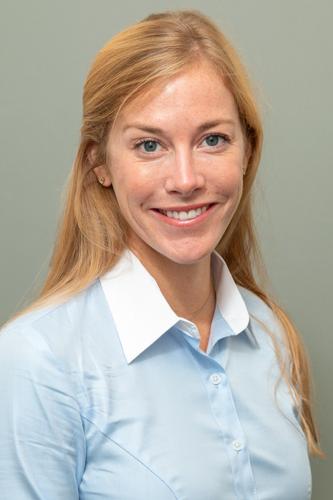 Speech Language Pathologists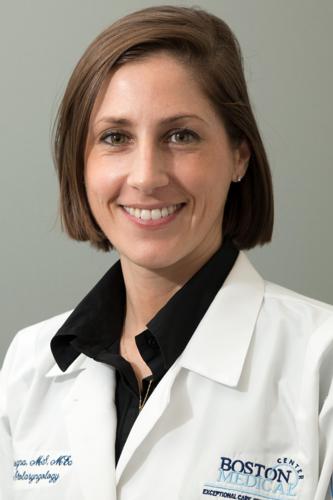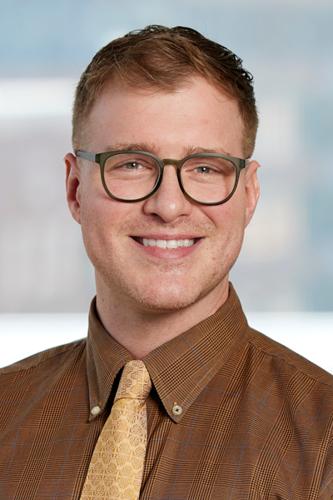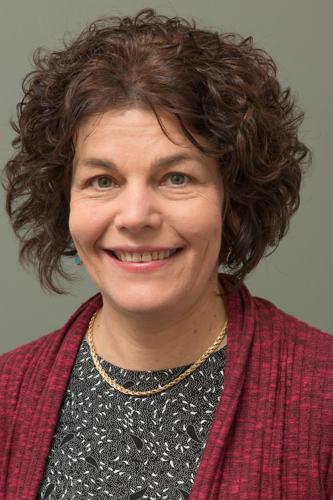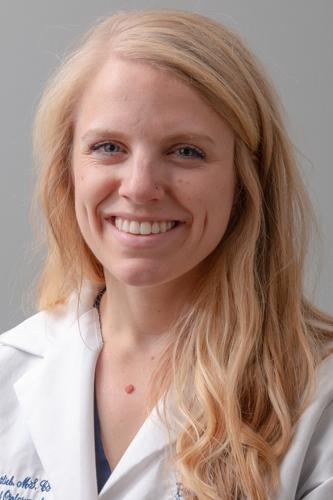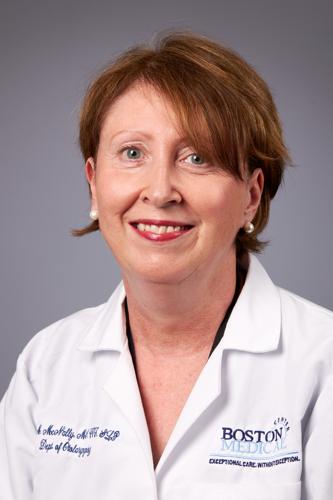 Speech Language Pathologist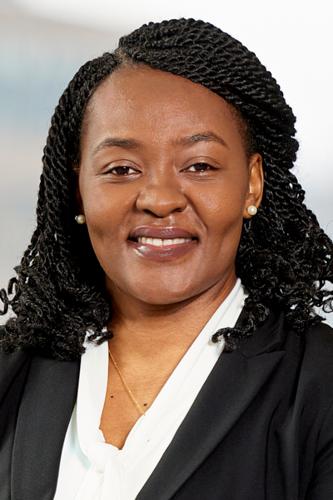 Speech Language Pathologist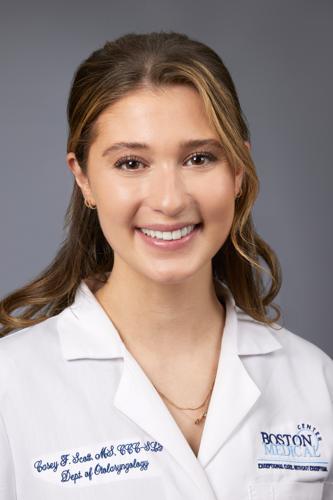 Speech-Language Pathologist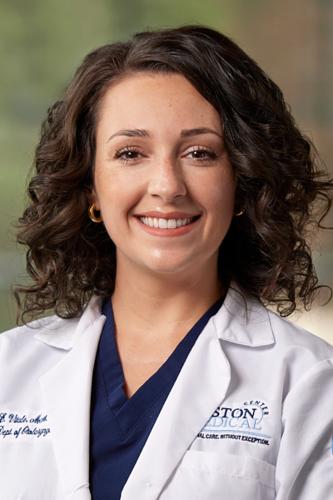 Kim Boscodoss, MS, CCC-SLP
Michelle Ganann, CCC-SLP
Anna Lifvergren, CCC-SLP
Juliet Ochura, MS, CCC-SLP, CLC
Jennifer Perez, MS, CCC-SLP, CLC
Keri Miloro, CCC-SLP
Casey Scott, MS, CCC-SLP
Samantha Ashinoff, MS, CCC-SLP
Research Overview
Research conducted within the Center for Voice and Swallowing is interdisciplinary and currently involves projects related to speech language pathology, laryngology and sensorimotor rehabilitation engineering.
STEPP Lab 
The Center for Voice and Swallowing works collaboratively with the STEPP LAB for Sensorimotor Rehabilitation Engineering which is located within the Boston University College of Health & Rehabilitation Sciences (Sargent College). Under the direction of Principal Investigator Cara Stepp, they are a multidisciplinary group of researchers with the shared goal of improving the assessment and treatment of sensorimotor disorders of voice and speech, applying techniques from electrical engineering, computer science, rehabilitation engineering, neuroscience, laryngology, speech science, and communication disorders. Ongoing studies in the lab are in collaboration with clinician-investigators with primary appointments in the Department of Otolaryngology – Head and Neck Surgery.