Lemony Kale Salad
SaladsSide Dish, American
Contributed by,
BMCs Teaching Kitchen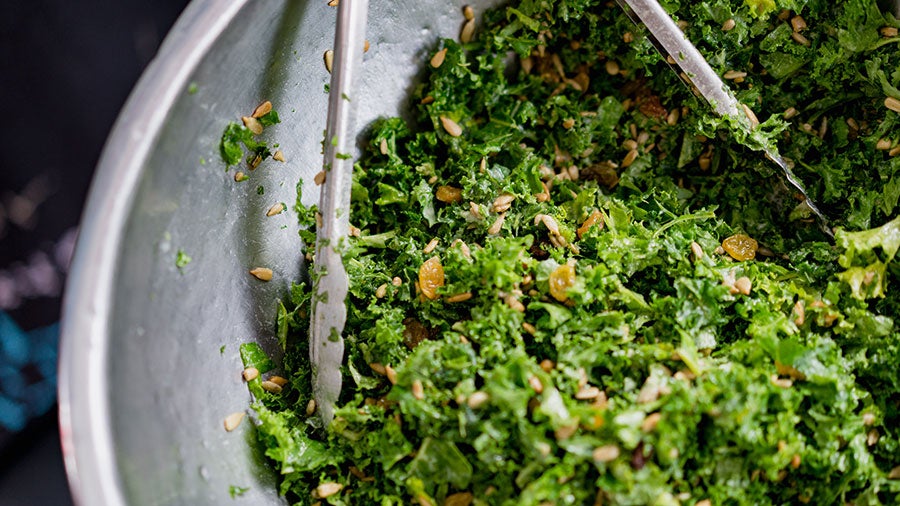 Ingredients
1
lemon-zest* plus 2 tablespoons juice
2
tablespoons olive oil
1
clove garlic, minced
1/4
teaspoon sugar
Pinch
of ground pepper
Pinch
of salt
6
oz kale, stems removed and chopped about 4 cups)
1/4
cup unsalted roasted sunflower OR pumpkin seed kernels
1/4
cup sliced scallions about 1 or 2)
2
tablespoons grated Parmesan cheese
Instructions
Step 1
In a large serving bowl, whisk together first 6 ingredients for the dressing.
Step 2
Add kale, sunflower seeds, scallions, and Parmesan cheese.
Step 3
Mix salad with clean hands to complete coat leaves. Serve.
Notes
Nutrition Information
Dietary Restrictions
Classic Ketogenic