Eggplant Rollatini
---
Author: Catherine Fanning
Recipe Type: Entrée | Cuisine: Italian
Serves: 4
Total Time: 45 | Prep Time: 30 | Cook Time: 15
Ingredients
2 cups (248g) ricotta cheese, full-fat
4 tablespoons (60g) olive oil
8 tablespoons (40g) grated parmesan
1 (56g) egg
1 medium (1 1/4 lb) eggplant, peeled
2 tsp (10g) salt, divided
1 tsp (5g) pepper
3 tablespoons (7g) chopped basil
1.5 cups (162g) shredded mozzarella, full-fat
1 cup (230g) marinara sauce (no sugar added)
---
Instructions
Preheat the oven to 375 degrees
Peel the eggplant and cut lengthwise into 1/4 inch slices
Sprinkle with 1 tsp salt to help remove excess moisture and bitterness, setting aside for ~10-15 minutes
Once moisture forms on the eggplant, wipe off the salt and press down to remove as much liquid as possible
Coat the bottom of a pan with 2 tablespoons olive oil and lay the eggplant on top, careful not to overlap
Top with remaining 2 tablespoons olive oil and roast for 15 minutes until lightly golden
Meanwhile, mix ricotta and beaten egg together
Add parmesan, basil and a half cup of the mozzarella and gently fold together, careful not to over-mix
Once the eggplant has cooked and cooled, spoon 1-2 tablespoons of the cheese mixture onto one end of the eggplant and roll up tightly
Using either a pie plate or a baking dish, place rolled eggplant rollatini seam side down
Evenly distribute the tomato sauce on top of the rollatini and season with remaining salt and pepper
Sprinkle remaining cup of mozzarella over the top and bake for 15 minutes or until lightly browned and bubbly
---
Notes
---
Nutrition Information
| | |
| --- | --- |
| Serving Size: 4 | Calories: 461 |
| Fat: | 37g |
| Saturated Fat: | |
| Carbohydrates: | 30g |
| Dietary Fiber: | |
| Protein: | 24g |
| Sodium: | |
Dietary Restrictions
Little bundles of oven-baked eggplant slices are filled with ricotta and smothered in tomato sauce for a bubbly, cheesy main course, that is sure to wet your appetite for summer.
For that hearty, comforting lasagna taste with a fraction of the carbs. This recipe certainly isn't short for flavor. Serve alongside a light green salad with avocado, olive oil, and salt to round out the meal.
Start by lightly frying the eggplant slices until they are golden brown (try to make the slices an even thickness throughout to avoid scorching them like I did).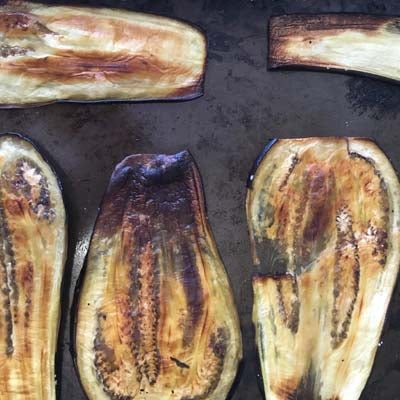 Mix up the filling, adjusting to taste with salt and pepper as you go.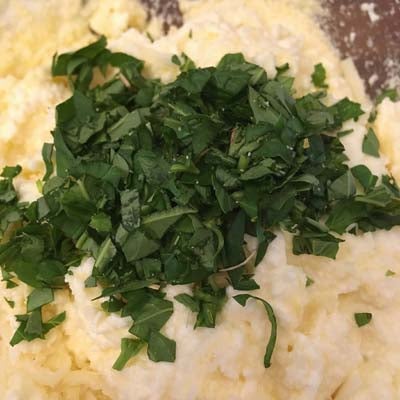 Using about a tablespoon dollop, roll the eggplant slices around the filling, careful not to press down too firmly.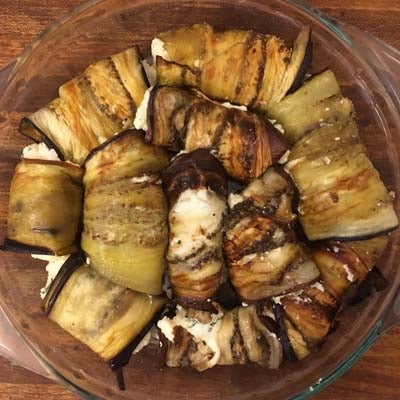 Finish with marinara sauce, grated mozzarella, and a quick, 15-minute bake in the oven until golden brown.