Request an appointment
Request an appointment
New Patients
We're glad you've chosen BMC for your care! Please call the department you wish to make an appointment with to get started. Learn more about coming to BMC.
If you are a new patient and need an appointment, please contact us at the phone number below.
617.638.6428
Refer a patient
Refer a patient
Call our department to schedule a referral appointment
617.638.6428
617.638.6428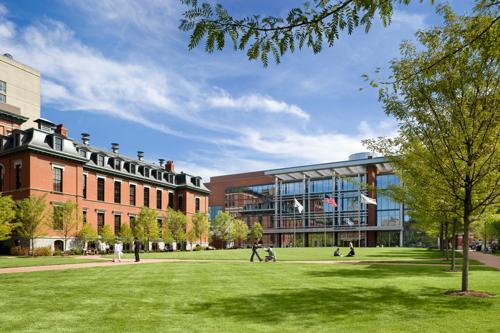 The care of patients with oral cancer is a collaborative, multidisciplinary process. In a highly supportive and patient-focused environment, the Cancer Care Center organizes services around each patient, bringing together the expertise of diverse physician specialists to manage care from the first consultation through treatment and follow-up visits. BMC is the primary teaching affiliate of the Boston University School of Medicine, combining state-of-the-art expertise with the technological advances of a major teaching hospital that is at the forefront of clinical practice, surgical expertise, and research in oncology. The Cancer Care Center's goal is to provide treatment that is effective and innovative in curing and controlling cancer, while managing its impact on quality of life.
What is oral cancer?
Oral cancer starts in the mouth, also called the oral cavity. The oral cavity includes the lips, the inside lining of the lips and cheeks, the teeth, the gums, the front two-thirds of the tongue, the floor of the mouth, and the roof of the mouth. There are several types of cancer that can start in the mouth, including: squamous cell carcinoma, slow-growing verrucous carcinoma, salivary gland carcinoma, and lymphomas of the tonsils and base of tongue. Oral cancers are part of a group of cancers commonly referred to as head and neck cancers, and of all head and neck cancers they comprise about 85% of that category.
Resources for more information:
What are the symptoms of oral cancer?
It is important to be screened annually for oral cancer; this is usually done by a dentist. Patients who notice any changes in their mouth or throat between examinations should contact their dentist or physician. Any of the following are reasons to contact a physician or dentist immediately:
Difficulty chewing or swallowing
A white or red patch anywhere in the mouth
A sore or lesion within the mouth that does not heal within two weeks
Trouble moving the tongue or jaw
Numbness in or around the mouth or jaw
Chronic hoarseness
Change in how dentures fit
What causes oral cancer?
Oral and pharyngeal cancer continues to pose a significant public health problem. Traditionally, head and neck cancer was considered a disease of older men who abused tobacco and alcohol. Recent studies have implicated the Human Papilloma Virus (HPV) as an inciting factor in some people with oropharyngeal cancer, particularly those people under 45 years of age.
A small percentage of people do get oral cancers from no currently identified cause. It is currently believed that these are likely related to some genetic predisposition.