Bob Biggio, Senior Vice President of Facilities & Support Services architected the BMC campus redesign transformation project resulting in over $25 million of annual operating savings. He also founded and lead BMC's campaign to become a "green" hospital resulting in over $10 million in grants and $8 million of annual energy savings. Bob is responsible for facilities, master planning, real estate, capital planning, design & construction, environmental services, preventive food pantry, environment & safety, patient transport, interpreter services, mail services, food services, operator services, public safety, parking, guest services, and emergency preparedness.
---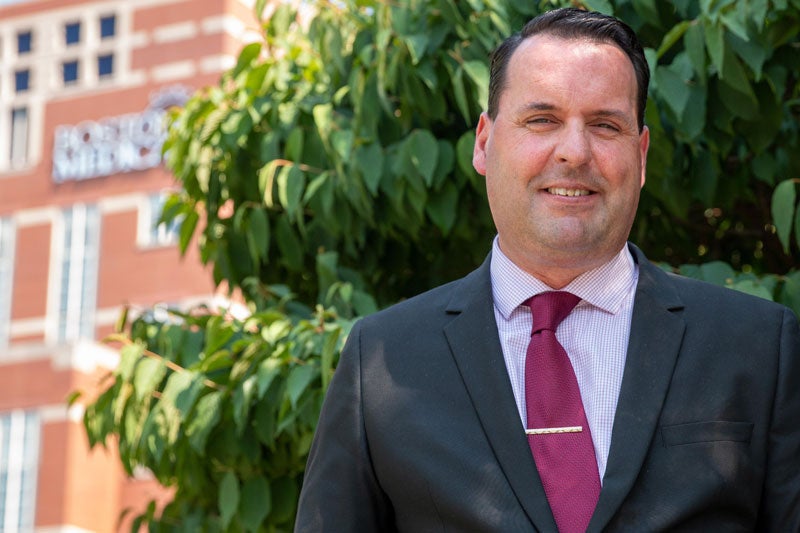 David Maffeo, Senior Director of Support Services at Boston Medical Center (BMC), is responsible for the efficient coordination of support services at the hospital. These services include food and nutrition, environmental services, patient transport, interpreter and guest support services. David also leads BMC's Preventive Food Pantry, Teaching Kitchen and rooftop farm, which are focused on teaching and supporting patients and staff. David leads BMC's sustainability efforts and is an active member of the emergency management team.
---
Gabrielle Simons, MS, RD, LDN is the Teaching Kitchen Manager at Boston Medical Center's Nourishing Our Community Program, Teaching Kitchen.
Olivia Weinstein, MS, RD, LDN is the Director of Nutrition Innovation and implementation. 
---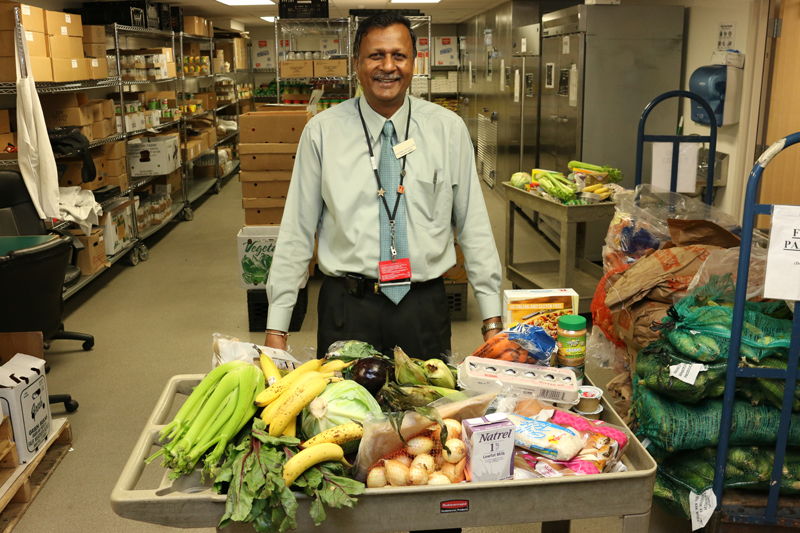 Latchman Hiralall After emigrating from Guyana 29 years ago Latchman Hiralall began working at BMC, which has been his only place of employment since then. During his time at BMC, he has earned his degree in food systems management and is now a registered dietetic technician. He spends most of his day helping to give dietary-restricted food to patients who are referred to him by their clinicians. Patients are referred by their clinicians for a balance of fresh and packaged food to support their unique dietary needs.
---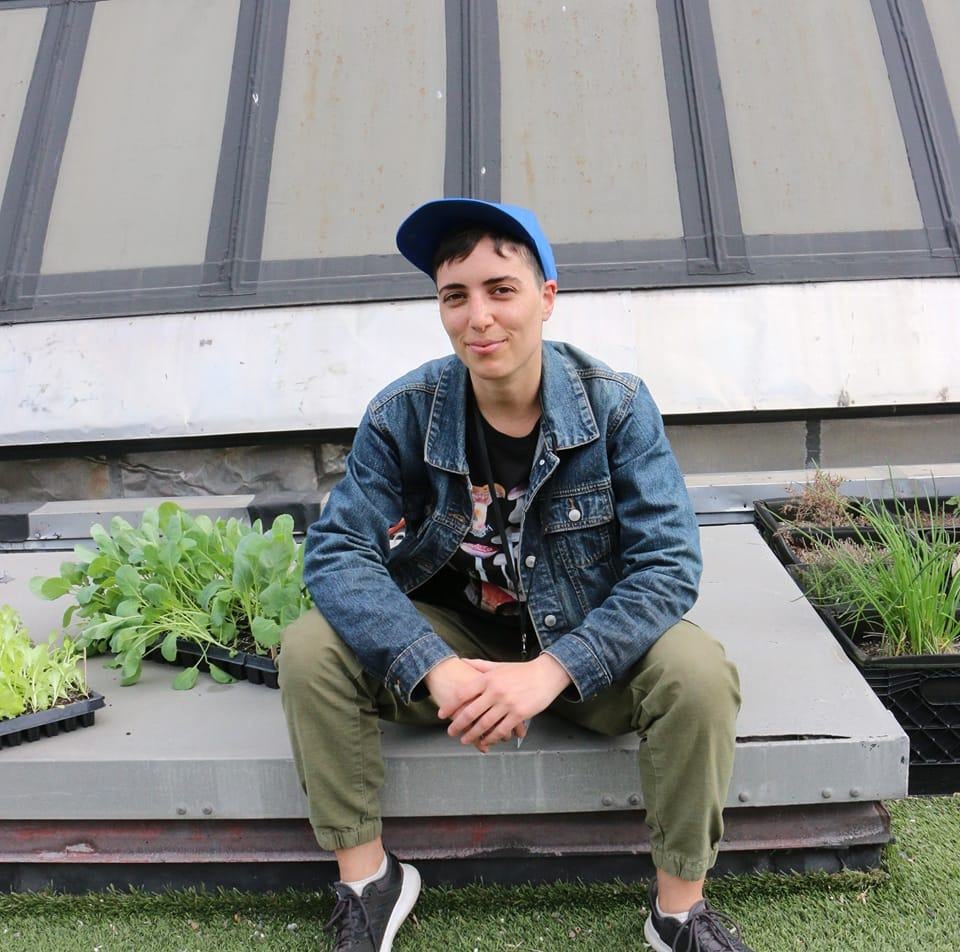 Annabel Rabiyah is the farm manager of the Rooftop Farm at BMC. Annabel works with BMC's support services team, from the hospital's head chef to inpatient dietitians, to ensure the rooftop is growing culturally important, nutritious produce for patients and staff. Annabel has been farming and working in farm education in the Boston area for the past 8 years. Annabel has an MS in clinical nutrition, as well as several years of experience in the restaurant industry.
---
Volunteering
If you are interested in visiting or volunteering on the farm, contact the Farm Manager at farm@bmc.org
Farmer's Market
Tuesdays June-October in the Shapiro building 12-1PM
All produce harvested morning of across the street on the rooftop farm! Everything is subsidized at an affordable price.
Produce sold includes: collards, kale, chard, radishes, lettuce, bok choi, tomatoes, peppers, hot peppers, cilantro, parsley, mint, chives, and more!