The Concussion and Traumatic Brain Injury Program at Boston Medical Center provides consultation for inpatients and outpatients with sports-related neurological injuries in addition to other traumatic injuries, such as motor vehicle collisions, falls, and assault. Our board-certified neurologists care for patients longitudinally over the course of their recovery from their injury, in a variety of locations across Massachusetts. Our division has special interest in managing athletes at any point in their careers, including treating the long-term effects of traumatic brain injuries.
Areas of Expertise 
Concussion
Post-concussion syndrome
Whiplash injury
Spinal cord injury
Nerve damage to arm or leg
Chronic exertional compartment syndrome
Sciatica and low back pain
Memory impairment
Repetitive use injury
Heat stroke/heat illness
Rhabdomyolysis
Myofascial pain syndromes
Diagnostics
Neuroimaging
Neuropsychological testing
Select Treatments
We provide a variety of outpatient therapies and interventions. We offer dedicated post-concussion rehabilitation at three locations including the Ryan Center at Boston University, Boston Medical Center, and Encompass Braintree Rehabilitation hospital. In the clinic, we provide manual therapy or injections for musculoskeletal pain. We also work closely with our colleagues in the pain division for interventional treatments.
Special Programs
Through our connection with the Boston University Alzheimer's Disease and Chronic Traumatic Encephalopathy centers, we help patients explore their options in participation in these cutting-edge research programs.
Contact Us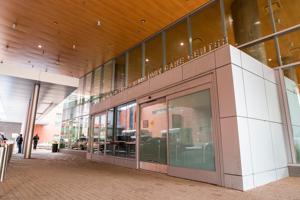 Research Overview
Of the many ongoing clinical research projects at Boston University, our Sports Neurology division is most involved with the DIAGNOSE CTE and HOPE studies which evaluate the causes and risks for memory and behavioral symptoms after repetitive head injuries. We also work with the Boston University Sports Medicine and Pediatric Neurology departments to identify the optimal management of concussion and post-concussion syndromes.
Residency and Fellowship Information
Education and Training
Our sports medicine division faculty are involved in the training and education of medical students and neurology residents at Boston University Medical Center. We also provide outreach programs for the neighborhood health clinics around Boston to educate primary care providers on proper initial evaluation and treatments for sport-related neurological injuries.