Ryan Center for Sports Medicine at Boston University
Request an appointment
Request an appointment
New Patients
We're glad you've chosen BMC for your care! Please call the department you wish to make an appointment with to get started. Learn more about coming to BMC.
If you are a new patient and need an appointment, please contact us at the phone number below.
617.358.3400
Refer a patient
Refer a patient
Call our department to schedule a referral appointment
617.358.3400
617.358.3400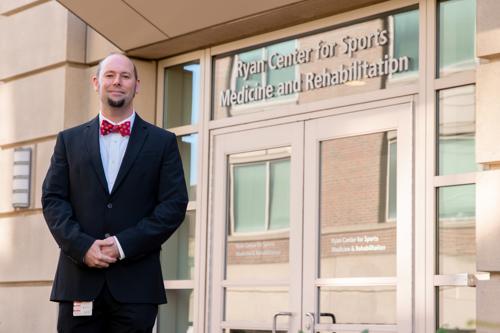 From casual bikers and weekend warriors to best-in-class athletes, anyone can experience injuries. If you've experienced a sports-related injury or condition, BMC's expert sports medicine providers are here to help get you back to doing what you love.
Providers at the Ryan Center for Sports Medicine guide patients through the diagnosis and treatment process of their condition where it is a medical issue related to sports participation, a chronic musculoskeletal (MSK) issues from overuse or injury, or something more severe. The center offers on-site x-rays and ultrasound to help diagnose a patient's condition. Once diagnosed, physicians can design a treatment plan that is patient-specific in order to obtain the best results possible.
Preventing Common Sports Injuries