Request an appointment
Request an appointment
New Patients
We're glad you've chosen BMC for your care! Please call the department you wish to make an appointment with to get started. Learn more about coming to BMC.
If you are a new patient and need an appointment, please contact us at the phone number below.
617.638.5633
Refer a patient
Refer a patient
Call our department to schedule a referral appointment
617.638.5633
617.638.5633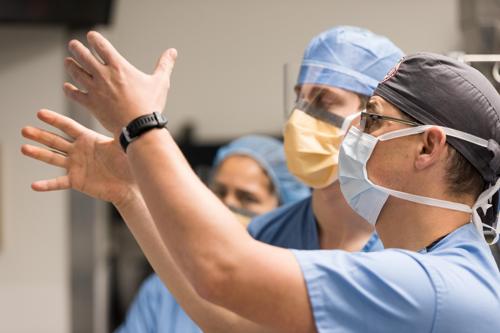 Boston Medical Center is a Level One Trauma Center and the largest and busiest provider of trauma and emergency services in New England. Due to the large volume of trauma cases at BMC, our surgeons are experts in trauma, as well as in treating complex fractures and non-unions.
Common causes of trauma and fractures are motor vehicle accidents, pedestrians struck by motor vehicles, falls from height and athletic accidents. Often these accidents involve multiple-system injuries and lengthy rehabilitation. Our physicians and staff are there every step of the way, dedicated to returning each patient to their pre-injury level activity if at all possible.