Boston Medical Center's Clinical Research Network partnered with We Got Us to engage with students at the New Mission High School (NMHS) in Hyde Park. We Got Us (WGU) is a student-led coalition that works with the Boston community partners to combat racism through health education and access. 
NMHS runs the Early College and Career Pathways program, to provide youth in grades 9-12 with opportunities to explore careers in STEM (Science, Technology, Engineering and Math). Through this program they invite STEM professionals to talk with youth about their careers and share resources for professional development. In March, Nike Asupoto from the CRN, had the opportunity to speak with students on her career thus far as a Clinical Research Coordinator (CRC), as a Master of Public Health student, and how community engagement plays a vital role in her work. 
Some of the main takeaways from this session included: 
How patients are enrolled in clinical trials and if diversity of patient populations is thought of in clinical trials 
Students were interested in learning more about how decisions are made within a clinical trial team from a CRC aspect from communication with a Sponsor to the patient 
Interested in what collaboration with Boston community partners looks like in research
How the CRN partners with communities for community engagement
In June, Nike returned to the New Mission HS with Melissa Jones, the Director of Research at We Got Us. We Got Us is a community organization that aims to combat racism in our communities through increasing access to equitable healthcare, community-centered health education, and direct healing. 
Melissa is a rising senior at Harvard College who majors in Biomedical Engineering. Through her work at We Got Us, Melissa aims to better understand the health concerns of communities of color in the Boston area and encourage Black students to get involved in research. 
Through their partnership, Nike and Melissa were able to speak with juniors and seniors from the New Mission program to discuss what being a college student is like and the career opportunities available in research. They also shared the Youth for Youth survey, a text-message based survey designed by the WGU Youth Research Team to better understand the health concerns of youth of color so that community organizations could better tailor outreach and health resources for youth in Boston.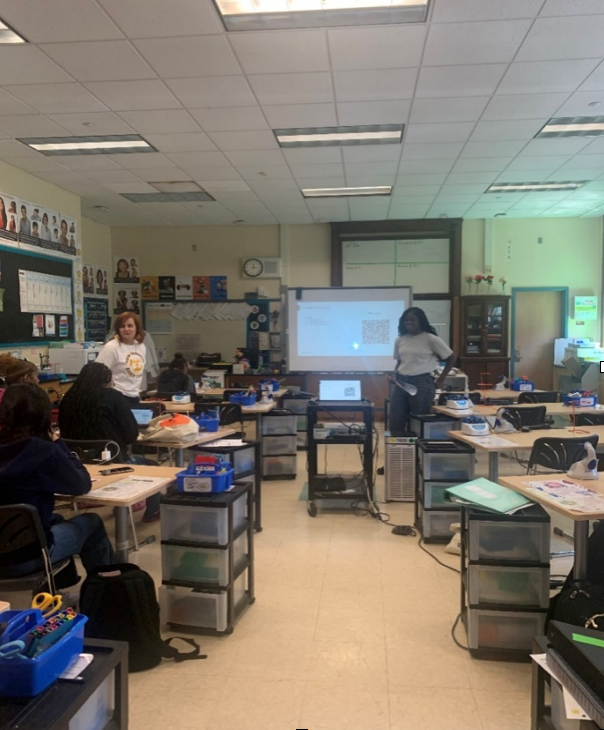 We Got Us and the Clinical Research Network partnered together to achieve their shared goals to provide youth with career opportunities and educate our communities about research and healthcare.
If you are interested in learning more about the CRN's community engagement and partnerships, please contact our CRN Clinical Research Coordinator at Olanike.Asupoto@bmc.org or CRN@bmc.org 
If you would like to know more about, We Got Us mission, please contact info@wegotusproject.org 
Upcoming Community Events: (check back frequently for more events.)
Roxbury Open Streets | Saturday July 15, 10am – 3:30pm

Blue Hill Avenue, between West Cottage St. to Warren St.

Roxbury Unity Parade & Block Party | Sunday July 16, 10am – 5pm

Malcolm X Blvd to Jim Rice Field

Community Health Week | August 7th – 13th