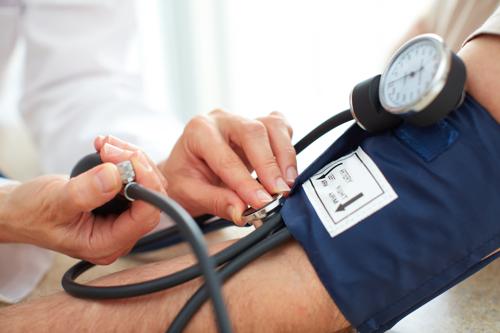 Refer a Patient
Refer a patient
Fax referral information to 617.414.8664
Call for assistance with the referral process
617.414.8680
617.414.8680
Clinical Care at the Comprehensive Hypertension Center 
To help address the many potential reasons for difficult-to-control hypertension, the Comprehensive Hypertension Center includes physicians and other practitioners in multiple specialties, including nephrology, endocrinology, surgery, and interventional radiology. Together, they have a wide range of expertise and can manage all aspects of hypertension, including advanced techniques in blood pressure measurement, evaluation for the cause of difficult-to-control hypertension, and treatment. Among other methods, treatment may include:
Nutrition counseling
A change in prescribed blood pressure medications
A procedure to correct a narrow blood vessel or remove an abnormal gland that makes too much of a problematic hormone. 
Finding a more accurate way to measure blood pressure.
Treatments & Services
What is hypertension?
Hypertension, also called high blood pressure, is a chronic disorder that is one of the leading causes of preventable death worldwide. Hypertension usually does not cause symptoms. But if not controlled, it can cause damage to the brain, heart, and kidneys. This can lead to stroke, heart attack, heart failure, and kidney failure. 
Hypertension can often be controlled with changes in diet and lifestyle and with medications. However, sometimes hypertension can be difficult to control. There are many reasons why this might happen. Sometimes, for example, the body might make too much of a hormone that raises blood pressure, or the blood vessels that provide blood to the kidneys may narrow. Other times, the prescribed regimen of blood pressure medicines is too complex or causes side effects.
Additional Information
Referring Providers
Referring providers are encouraged to use the Hypertension: Resistant or secondary referral option in electronic medical record. Referrals can also be made by phone by calling 617-414-8680.
Research Overview
Research in Hypertension
Our physician scientists work with a talented group of researchers to study the epidemiology and public health consequences of hypertension. Our patients are vital partners in this research. We are enrolling patients with different complex hypertension problems into our registry and repository. The goal of the registry and repository is to use the collected patient information and patient samples to advance our understanding of hypertension, the barriers to hypertension control, and to improve the quality of care that we provide.