Our vision is to provide evidence-based outpatient and inpatient lactation support and breastfeeding medicine to all BMC patients. We founded the first breastfeeding medicine clinic at BMC in December 2021 with two providers and over 500 mother-baby dyads served as of July 2023. We are working to grow this clinic and branch out to provide additional services. Stay-tuned for updates on our expanding program!
Breastfeeding Medicine Clinic
This clinic cares for lactating patients and their infants with complex breastfeeding problems requiring medical management. BMC or BMC Health System (community health center) patients can be referred to the clinic by a BMC provider or lactation consultant. Lactation consultants outside of BMC can contact the clinic directly to place referrals. The clinic is located physically within the BMC OB/Gyn outpatient clinic and offers telemedicine as well as in-person visits. 
Our Team
Family Medicine Physician
Co-director Breastfeeding Medicine Equity Center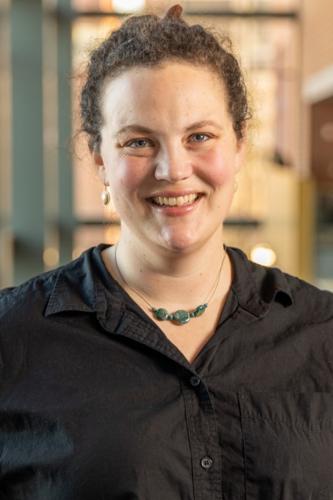 When to Refer a Patient
Indications for referral include but are not limited to: 
Complex pain, chronic nipple or breast pain relating to lactation
Milk production concerns (low production, overproduction) including lab/imaging work up and medical management when appropriate
Endocrine disorders impacting lactation
History of breast surgery or congenital breast anatomic conditions
Medication concerns in lactating parent
Induction of lactation for non-pregnant parent
Follow-up to NICU stay
Infant weight loss
Infant food allergies/intolerance, colic, GERD relating to breastfeeding
Infant medical conditions impacting breastfeeding
Infant oral-motor problems
Infant tongue/lip tie
Prenatal consults for people with comorbidities such as diabetes, PCOS, history of breast surgery, chronic medical conditions, substance use disorder, history of significant lactation problems with prior children
Providers, please see Provider Resources for details on the referral process. 
Breastfeeding Medicine E-Consults
E-Consults are provider-to-provider communications in which a specialists addresses a clinical question, which is documented in the patient chart and billed to insurance. The specialist does not see or speak to the patient, but rather answers the question based on the information given by the referring provider or easily accessible in the patient record. ​​E-consult is best for medication and imaging safety questions, prenatal planning around chronic medical conditions, history of breast surgery without significant anatomic deformity, and patients currently admitted to the hospital. New E-consults are viewed by providers daily and responded to within 72 hours.