Boston Outpatient Assisted Treatment Program (BOAT)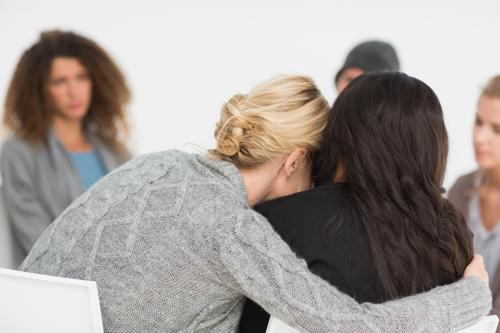 What is The Boston Outpatient Assisted Treatment Program?

The Boston Outpatient Assisted Treatment Program (BOAT) is a mental health treatment program created in partnership between the Boston Municipal Court and Boston Medical Center. The program provides intensive social, mental health, and substance use disorder services designed to help court-involved clients maintain stability, achieve recovery within the community, and avoid hospitalization and incarceration.
Thanks to a grant from SAMHSA, we are able to closely monitor treatment outcomes with consistent court oversight and strong clinical and social services support. Our goals are to eliminate barriers to the timely and effective treatment of severe mental illness, remove the stigma associated with mental health diagnoses and work towards decriminalizing mental illness in the Commonwealth of Massachusetts.
BOAT is tailored for clients who have a major mental illness and have a pending criminal matter or are on probation within the Boston Municipal Court system.
Note: If you or someone you know is experiencing mental illness and is involved with Boston Municipal Court, please call 617.414.1391 or email boat@bmc.org for more information on how to refer.
How can I become a client?
The BOAT Program is available to clients who fall into one of the following three categories: open criminal matters, probation cases, and graduates of mental health court. BOAT is ideal for clients struggling with serious mental illness (SMI),  co-occurring substance use disorders, or clients frequently caught in a "revolving door" of repeated psychiatric hospitalizations,  and/or arrests leading to detention in jails and prisons.
Our Team
Judge Kathleen Coffey, Project Director
Judge Kathleen Coffey is the First Justice of the West Roxbury Division of the Boston Municipal Court. Since 2014, she has served as the Director of Specialty Courts. Working with community leaders and justice partners, she developed and continues to oversee the Homeless Court at the Pine Street Inn and the three mental health courts within the City of Boston. She is a member of the Supreme Judicial Court's Working Group on Substance Use and Mental Health in addition to the Trial Court's Community Resource Initiative. As the Project Director for the B.O.A.T. Program. Judge Coffey is eager to build upon the long standing partnership the Court has held with Boston Medical Center and to expand access to recovery services and mental health treatment to court involved individuals. She is an avid swimmer which enables her to resolve many issues and challenges while underwater.
Leila Spencer, LMHC, Program Manager
Leila Spencer is a licensed mental health counselor with master degrees in both Mental Health Counseling and Crime and Justice Studies. She has forensic experience in correctional and court settings, and presently oversees the Boston Mental Health Courts, in addition to being Program Manager for B.O.A.T.
Sanah Lal, BS, Program Coordinator
Sanah Lal is the program coordinator with BOAT. She is passionate about increasing access to mental health services, equity in healthcare, and social justice. She received her B. S. in Psychology with a minor in Global Health from Northeastern University and hopes to pursue graduate studies in Mental Health Counseling and Clinical Psychology in the future. In her free time, she enjoys watercolor painting, practicing yoga, and meditating. 
Lauren Backhaus, LCSW, Case Manager
Lauren Backhaus, LCSW is a BOAT Case Manager who is focused on helping clients navigate the criminal justice and mental health systems. In her free time she enjoys traveling and staying active.
Maria Foglia, LICSW, Case Manager
Maria Foglia, LICSW is a BOAT Case Manager who is passionate about decriminalizing mental illness and assisting individuals who have mental health needs while in the system. Maria had a bachelors in psychology and a masters degree in clinical social work with a focus on trauma and young adults. In her spare time she enjoys caring for her cats and baking.
Daisy Perez, MPH, Research Program Manager
Daisy Perez is the Research Program Manager for the Department of Psychiatry at Boston Medical Center and is also the Program Evaluator for the Boston Outpatient Assisted Treatment (BOAT) Program. She holds a Master of Public Health degree in Healthcare Management and is passionate about behavioral health care delivery and expanding behavioral health services and programs within the department. In her free time she enjoys going on hikes and staying active.
Hannah Brown, MD, Psychiatrist
Dr. Hannah Brown is an adult psychiatrist at Boston Medical Center and is the lead psychiatrist of the Boston Outpatient Assisted Treatment (BOAT) program. She currently treats mainly patients with psychosis and has both clinical and research interests in first episode care. In her spare time, she enjoys spending time with her family and running; she hopes to eventually train for a marathon again.
Esteban Toledo, MD, Psychiatrist
Dr. Esteban Toledo-Carrion is an adult and addiction psychiatrist at Boston Medical Center. He currently treats a variety of patients with co-occurring mental health and substance use disorders. He is also invested in providing care to Latinx patients and his interests include transcultural psychiatry and medical education. In his spare time he likes to travel.
Tithi D. Baul, MPH, Biostatistician
Tithi Baul is a biostatistician in the Department of Psychiatry at Boston Medical Center. She graduated from University of California, San Diego with her Bachelors of Science in Physiology and Neuroscience and holds a Master of Public Health degree in Biostatistics from Boston University. She is interested in understanding the social determinants of mental health among immigrants and refugees. She is committed to building strategies to promote mental health equity. Outside of work, Tithi enjoys spending time outdoors and plein air watercolor painting.
Casey Hoffman, LMHC, Therapist
Casey Hoffman is a licensed mental health counselor who provides therapy to clients engaged in the BOAT program. She has experience working in correctional health care and is passionate about providing mental health treatment to those involved in the criminal justice system. In her free time, you can find her on her yoga mat or traveling.
Evan Dahlstedt, M. Ed., Recovery Coach
Evan Dahlstedt is a recovery coach with a graduate degree in psychiatric studies. He uses his education and personal experiences to help aide those with mental illness and addiction by utilizing a nonlinear approach to recovery. His work with those with mental illness and addiction has been a passion of his since a teen and his life experiences have led him to believe strongly in the BOAT program. In his spare time he DJs, although when it comes to his own taste in music he is still stuck in the 90s.
Jenny Lancet, CPS, Peer Specialist
Jenny Lancet is a Peer Support Specialist with the BOAT Program at Boston Medical Center. She provides one-on-one support by assisting others in their own journeys of recovery through sharing her own experiences and promoting hope that recovery is possible. In her spare time she enjoys photographing the city.
Jessica Christopulos, B.S., MSW/MPH (c), Resource Specialist
Jessica is a dual Master of Social Work and Master of Public Health candidate at Boston University, focusing on children, youth, and families, as well as health communication and promotion.  She received her bachelor's degree in psychology from the University of Oregon while minoring in global health and sociology.  She looks forward to her experience as a resource specialist, as she is passionate about connecting people to resources and working with diverse populations.  Jessica recently moved to Boston and in her free time she loves being a tourist in her own city.
Lucinda Shotts, Research Program Student
Lucinda Shotts is a fourth-year co-op student at Northeastern University. She is pursuing her Bachelor's degree in Health Science with minors in Sociology and Engineering. Before joining the BOAT team, she worked in Development at Pine Street Inn. There she worked to help apply volunteers' strengths to the needs of Pine Street Inn's unhoused guests. When she is not working at BOAT, or making progress on her Bachelors, she enjoys contributing to Northeastern's Track and Field Program as a 400/800 meter runner and captain.
Shaylee Hicks, Research Program Student
Shaylee Hicks is a fourth-year co-op student at Northeastern University. She is pursuing a Bachelor's of Science degree in Psychology while also completing a minor in Human Services. She previously worked as a Recovery Support Specialist, Case Manager, and Human Rights Officer at North Suffolk Mental Health Association. She has also interned as a Healthcare & Rehabilitation Student Assistant at the Oregon Health and Sciences University in Portland, Oregon. Outside of BOAT and school Shaylee enjoys running, playing with her guinea pig, and hiking around the West Coast.
Patient Resources
Our multi-disciplinary team approach includes case managers, psychiatrists, social workers, a certified peer specialist, resource specialist, and a recovery coach. Our team recognizes the unique and complex nature of serious mental illness and the importance of treatment for these individuals. The BOAT Program seeks to provide a fully integrated continuum of wraparound services.