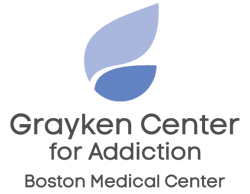 To schedule an appointment with an addiction specialist, please call 617.414.6926
Story 6 | Nutrition and Substance Use Disorders – What You Need to Know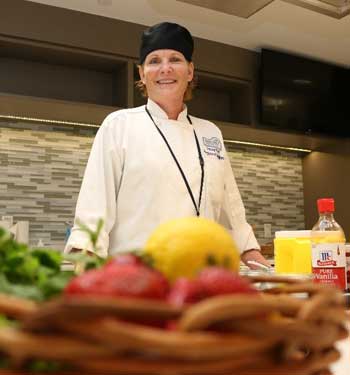 Establishing or maintaining a healthy diet is not usually top of mind when it comes to talking about recovery from substance use disorder, but it is an important part of the process. The Grayken Center for Addiction at Boston Medical Center has inspired a new cooking class on campus to address and teach the role diet can have in recovery. It's led by Dietician and Head Chef of The Teaching Kitchen Tracey Burg, who aims to teach those in recovery the best practices in nutrition that can help patients "rebuild after potential cognitive loss, mitigate nutrition deficiencies, and deal with weight loss related to substance use disorders."
What's the first diet change Burg suggests? Cut out the mood depressors— such as candy, caffeine, and processed foods, which can all contribute to a roller coaster of energy that is unhealthy.
Building back up what substance use disorders can take away from the body is a significant next step. "Amino acids, or proteins, serve as the building blocks for neurotransmitters in the brain, which are often lacking in those with substance use disorders," said Burg. "Eating foods rich in protein such as meat, dairy, soy, and eggs can contribute to improved brain health."
The same goes for building up antioxidant vitamins, such as Vitamins A, C, and E.
"These vitamins help protect cells from damage due to oxidation stress, which is a naturally occurring bodily process that can be negatively affected by substance use disorders. Antioxidants also help protect the body from cardiovascular disease and cancer, and improve immune function."
Foods rich in antioxidants include nuts and seeds, beans, fruits and vegetables, whole grains, and spices.
Tracey is looking forward to teaching patients in recovery the importance of healthy eating, as well as giving them the skills and motivation they need to make recipes that complement their healing and recovery process. A monthly cooking for recovery class in The Teaching Kitchen will begin in January, and a full schedule of The Teaching Kitchen classes can be found here.