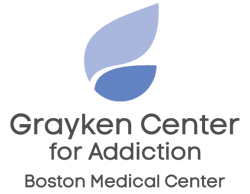 To schedule an appointment with an addiction specialist, please call 617.414.6926
Story 7 | BMC Nurse Manager Recognized for Impact on Addiction Treatment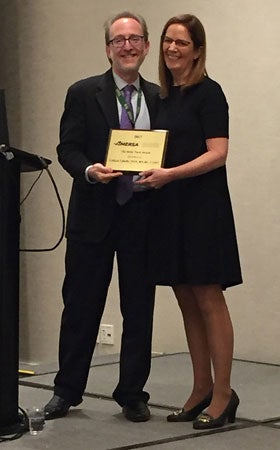 Colleen Labelle, MSN, RN-BC, CARN, director of BMC's Office-Based Addiction Treatment (OBAT) program, has dedicated the past 30 years to clinical experience in HIV and addiction care. This month, she was honored with the 2017 Betty Ford Award from the Association for Medical Education and Research in Substance Abuse (AMERSA).
The award is given annually to an individual who has had a significant impact on the field of alcohol and drug use, particularly with regards to women's issues, substance abuse education, and recovery. Labelle is the founder and director of the OBAT program, also known as the Massachusetts Model. Over the past decade, she has advised health care organizations how to build addiction treatment into their programs, and OBAT has been replicated across the country as a nurse-led, primary care-based addiction treatment program.
LaBelle also serves as the program director of the State Technical Assistance, Treatment Expansion of Buprenorphine (STATE OBOT B) and serves on the board of nursing appointed by Massachusetts Governor Charlie Baker. A board director of the International Nurses Addiction Board, she started the MA Chapter for addiction nurses serving as the executive director, with statewide collaboration on workforce development in educating and engaging nurses in addiction.
AMERSA is a non-profit professional organization whose mission is to improve health and well-being through interdisciplinary leadership in substance use education, research, clinical care and policy.