Sleep Disorders News Stories
Sleep Disorders Podcasts
Inspire Therapy: Breakthrough Treatment for Obstructive Sleep Apnea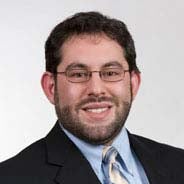 Approximately 18 million Americans – 1 out of every 15 adults – have Obstructive Sleep Apnea, or OSA.
Boston Medical Center Otolaryngologist Michael Cohen, MD, in partnership with the Sleep Disorders Center is pleased to announce that Inspire Therapy, an FDA-approved therapy for obstructive sleep apnea, is now available to BMC patients. Aside from one other hospital in the area, BMC is the only place offering this therapy to patients. Listen in as Dr. Cohen discusses symptoms of OSA, and this new groundbreaking therapy to help. Learn more about what Inspire Therapy is and whether it is right for you.
---
Common Sleep Problems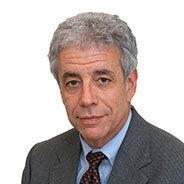 Sleep disorders are common, can affect your quality of life, and in fact, your overall health if not treated. Dr. Sanford Auerbach shares information on BMC's new sleep lab and the many treatment options for sleep apnea and other related sleep disorders. 
Dr. Sanford Auerbach completed his undergraduate studies at Cornell University in Ithaca, New York. He earned his medical degree at New York Medical College and completed his medical internship at the University of Michigan Medical Center in Ann Arbor, Michigan. He then moved to the Boston University Chobanian & Avedisian School of Medicine where he completed his training in Neurology and went on to complete a fellowship in Behavioral Neurology. After, Dr. Auerbach joined the faculty of the Department of Neurology. For a period of time, he devoted part of his efforts to neurorehabilitation and managed the brain injury unit at Braintree Hospital, in addition to developing a clinical program for Alzheimer's disease at Boston Medical Center. Dr. Auerbach directed all of his efforts to activities at Boston Medical Center and the School of Medicine. He also developed an interest in sleep medicine and became the director of the Sleep Disorders Center at Boston Medical Center. Dr. Auerbach is a member of the Alzheimer's Association and has served as a member and recent chair of its Board of Directors. Listen to the podcast: