No-Bake Oatmeal Cookie Bites
Dessert, Snack
Contributed by:
BMC Teaching Kitchen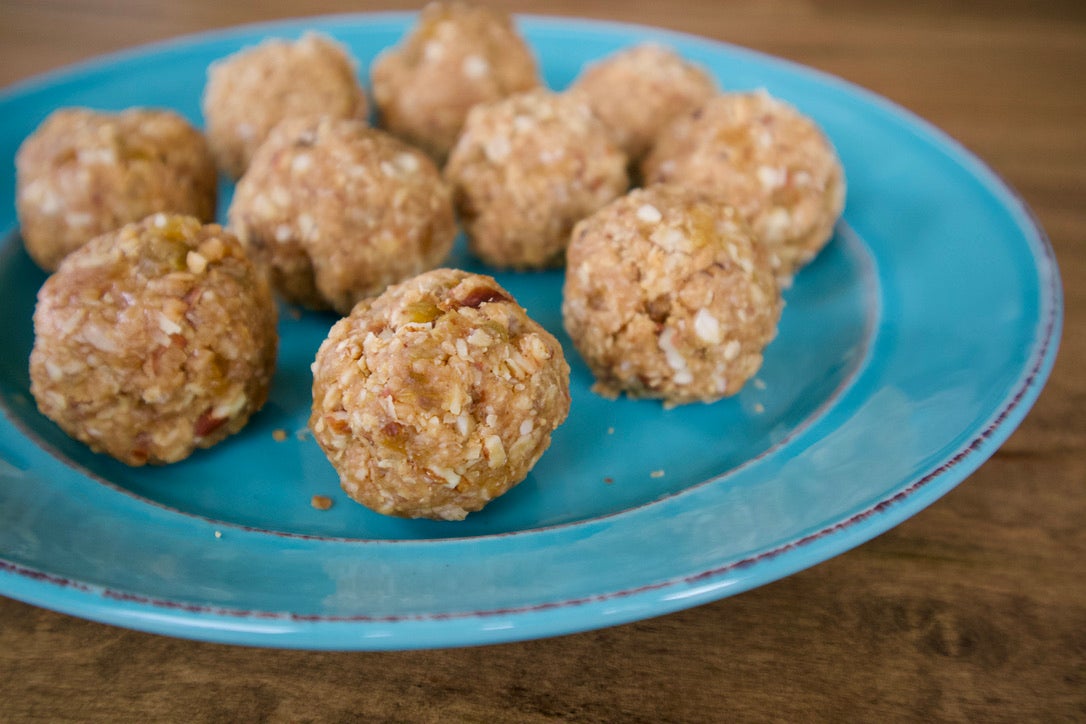 Enjoy this no-bake oatmeal bite that is packed with fiber and protein when you need to something quick to fuel your workouts or your day!
Ingredients
Oats
– 1 cup old-fashioned oats
Dried-fruit
- ½ cup raisins, cherries, figs or dates
Nut-butter
- ½ cup peanut, almond or sunflower seed butter
Chopped
nuts - ½ cup peanut, almond or walnuts
Sweetener
- ¼ cup honey, maple syrup, date syrup or agave
Vanilla-extract
- 1 teaspoon
Cinnamon
- ½ teaspoon
Instructions
Step 1
Add oats, nuts, raisins, vanilla, honey, and nut butter to a blender or food processor. Pulse until roughly chopped, but not pulverized.
Step 2
Transfer oat mixture into a medium mixing bowl and chill for about 20 minutes in the refrigerator.
Step 3
Once chilled, scoop out the batter 1 tablespoon at a time and shape into 1-inch balls, pressing your hands firmly together to shape. Enjoy!
Notes
Nutrition Information