Fresh Salad - Ketogenic
Salad
Contributed by:
Mindasari Daniar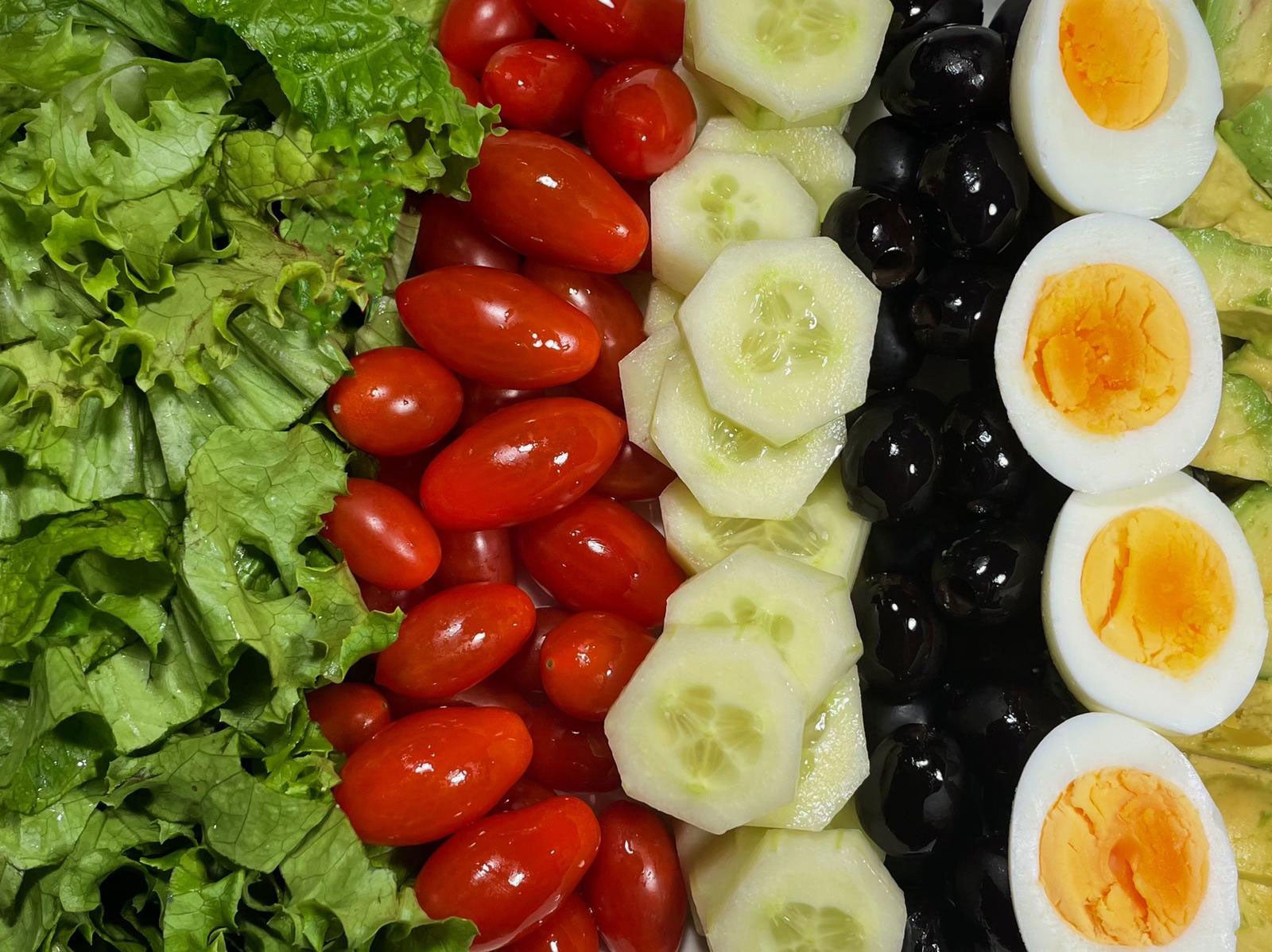 Ingredients
Cucumber
- ⅓ cup, peeled and raw, chopped
Tomatoes
- ⅓ cup, cherry
Lettuce
- ½ cup, cut romaine
Egg
- 1 large hard boiled
Avocado
- ½ whole
Olives
- 2 Tablespoons black olives
Lemon_juice
- ½ a lemon
Olive_Oil
- 2 Tablespoons
Salt
- to taste
Pepper
- to taste
Instructions
Step 1
Wash all vegetables, peel, and cut cucumber, cut the hard-boiled egg.
Step 2
Arrange all the vegetables and hard boil egg in a big plate.
Step 3
Mix olive oil and lemon juice in a jar and mix it well for dressing.
Step 4
Drizzle the salad dressing on the top of the salad; can sprinkle salt and pepper to taste.
Notes
Ketogenic diet ratio: 2.7:1
Nutrition Information
Dietary Restrictions
Vegetarian