Dr. Michael Cohen and the otolaryngology team successfully implant the first hypoglossal nerve stimulator, INSPIRE at BMC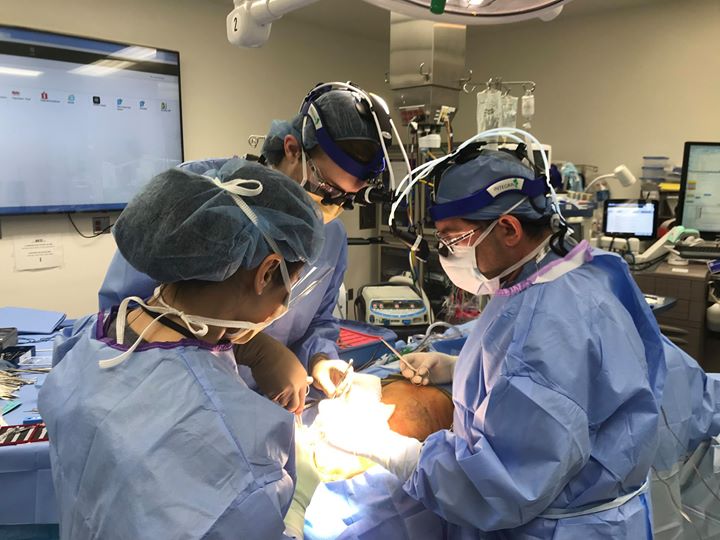 This will allow the otolaryngology team to better treat patients with sleep apnea — getting them one step closer to a good night's rest! Read More
---
Dr. Susan Langmore, Professor Emerita Receives 2019 Perspectives Editor's Award
The editor-in-chief and editors of Perspectives of the ASHA Special Interest Groups have selected Dr. Susan Langmore's article, "Does Neuromuscular Electrical Stimulation Benefit Patients With Head and Neck Cancer Treated With Radiation Therapy?" as the winner of the 2019 Editor's Award. An Editor's Award is truly a high honor, with selection limited to the most impactful works that meet the highest quality standards in research design and presentation.
---
Patient Story: Tom Kegler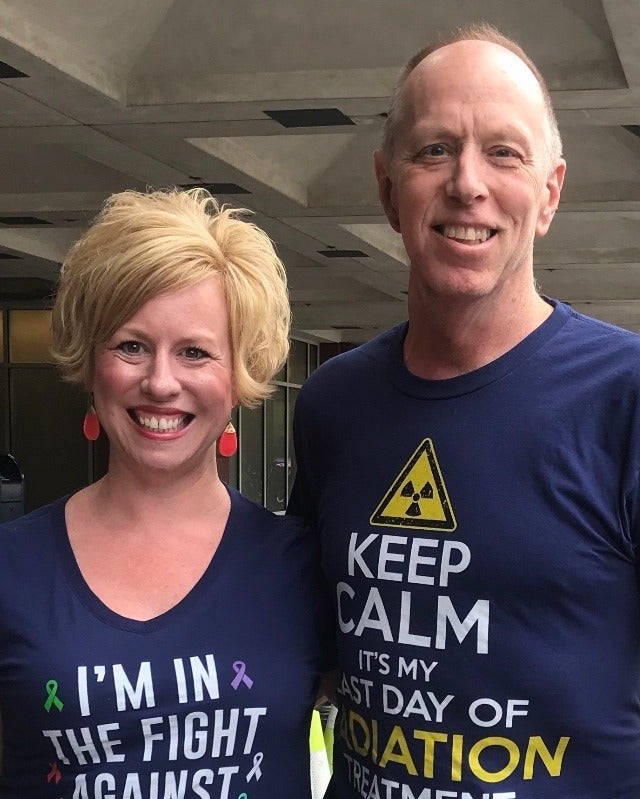 In November of 2018, Tom Kegler discovered a tiny little bump behind his ear, which unfortunately turned out to be cancer.
The following January, he had his first appointment   with Dr. Faden of BMC's otolaryngology department. "My appointment with Dr. Faden helped ease my fears from the first moment. His communication and personal approach was exactly what was needed." 
What began as a tiny bump behind his ear turned out to be a tumor that had grown into many small areas within his ear canal, and eventually wrapped itself around areas very close to his main facial nerve. Dr. Faden knew that tumor would not respond to chemotherapy, which after careful consideration, led him to the conclusion that surgery was the best option for Tom's diagnosis.
On March 19th 2019, he underwent an operation led by Dr. Faden, performed with Dr. Weber and Dr. Ezzat. "My wife and I had the honor of meeting all three surgeons prior to surgery day, and each one impressed us as much as the next. They all spoke with open candidacy and honesty, and made sure any question or concern was addressed."
After an 11.5 hour operation, the tumor as well as several affected lymph nodes were removed. Tom's surgery was followed by 36 days of daily radiation treatments, performed by Dr. Truong and her team of nurses and radiation technicians, Julia, Amanda, and Kristin. On his last day of radiation, he was able to ring the celebration bell. Radiation was followed by 12 monthly immunotherapy treatments with Dr. Lerner and the wonderful nurse practitioner, Linda.
Tom will be celebrating his first anniversary of being cancer free in September.
"Every single worker [at BMC] deserves to be commended, from the valet team out front, to the surgeons and doctors and every worker in between. Cancer impacted my life in many ways, but the greater impact was the awesome people who touched my life along the way. I will forever be grateful to every person we met along the journey and forever stand by our testimony that there is no better place for care than Boston Medical Center." Read More
---
Dr. Gregory Grillone receives prestigious award!
Dr. Gregory A. Grillone, Professor and Vice Chair in the Department of Otolaryngology - Head and Neck Surgery, received the Edmund Prince Fowler Award that is given once each year by the Triological Society to the candidate who has done the best basic science research. Dr. Grillone's thesis entitled The Color of Cancer: Margin guidance for oral cancer resection using elastic scattering spectroscopy (ESS) showed that EES can be used to assess adequacy of resection margins in patients having surgery for resection of squamous carcinoma of the oral cavity. Congratulations to Dr. Grillone on receiving this much deserved recognition for his excellent research work.
Otolaryngology in the Media
Gregory A. Grillone, MD uses a Multidisciplinary Approach to Cure "Mystery Illness". Read the full story.
New Books