Egg Muffins
Breakfast, American
Contributed by:
BMC's Teaching Kitchen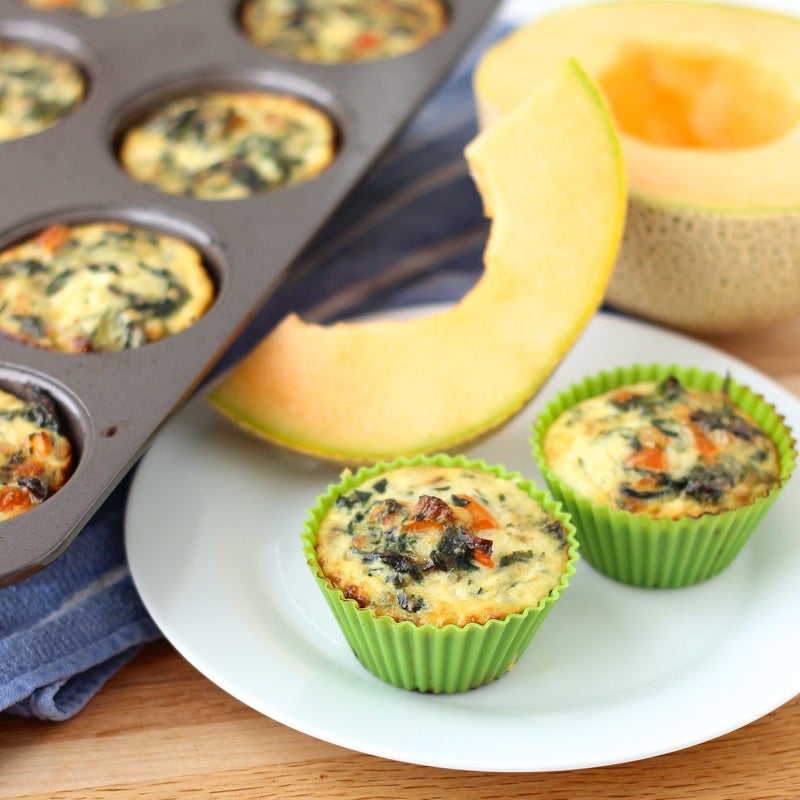 Egg muffins are a good make-ahead breakfast or snack. They are easy to take on-the-go, and rich in protein and colorful vegetables.
This is a framework recipe. You any vegetable you'd like, or use more than 1 vegetable for a total of 3/4 cup. Vegetables can be fresh or frozen. Use any seasoning (dried or fresh) you'd like, and any cheese. 
Ingredients
Eggs
- 6, large
Vegetables
- ¾ cup, chopped (bell pepper, zucchini, onion, tomato, cooked sweet potato or winter squash, etc)
Seasoning
- 1 teaspoon dried spices/herbs of choice, or 1 Tablespoon fresh herbs, chopped
Salt
- ¼ teaspoon, or Mrs. Dash
Cayenne
- ¼ teaspoon cayenne pepper (optional)
Pepper
- ground black pepper, to taste
Cheese
- ¼ cup shredded cheese, any kind (optional)
Instructions
Step 1
Preheat oven to 350°F . Spray muffin cups with cooking spray.
Step 2
Beat eggs in a large bowl. Add chopped vegetables, seasonings, salt, pepper, cayenne (optional) and cheese (optional). Mix well.
Step 3
Pour egg mixture into muffin cups. Cook for 15-20 minutes or until cooked.
Notes
If you do not like peppers and onions, you can use 1 cup of your favorite veigbles (spinach, toamotes, brocoli, and mushrooms ). 
Nutrition Information