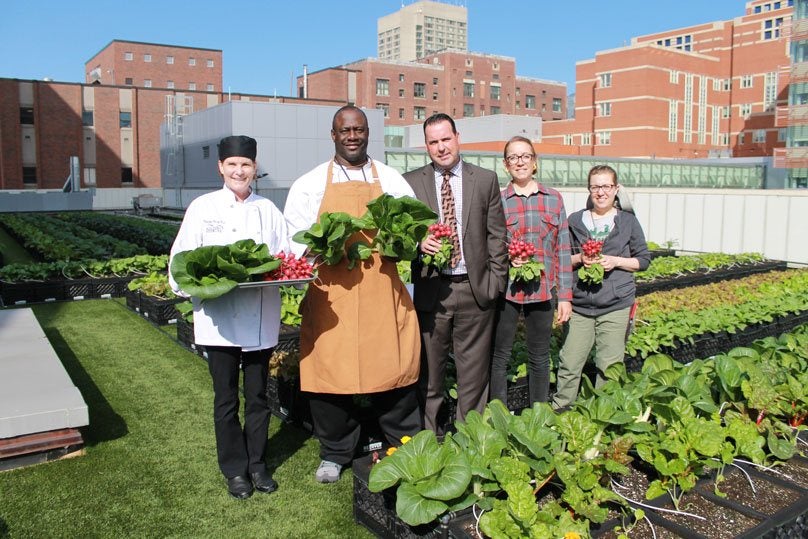 Three stories above BMC's power plant thrives a 2,658 square foot farm with more than 30 varieties of crops. The farm not only provides fresh, local produce to our hospitalized patients, cafeterias, Demonstration Kitchen, and Preventive Food Pantry, but is also part of BMC's commitment to sustainability. The farm reduces storm water runoff, increases green space, and reduces energy use, including the energy required to transport food.
The farm, which was a year and a half in the making, began as the brainchild of Dave Maffeo, senior director of support services and Robert Biggio, senior vice president of facilities and support services, with the support of BMC's Office of Development. Dave worked with Lindsay Allen and John Stoddard of Higher Ground Farm to find a rooftop and growing system that met BMC's needs. The farm was designed and installed by Somerville-based, Recover Green Roofs, and opened in 2017.
The power plant fauna is not alone though. Listen closely and hear the distinct buzz from the farm's resident bees. Brightly colored urban beehives, painted by BMC's pediatric patients, will help the produce pollinate while also providing local honey.
Awards
Articles