The BMC Brief - Volume 8, Issue 8: The International Issue
Welcome to the Third Annual International Issue!
Welcome to the Third Annual International Issue!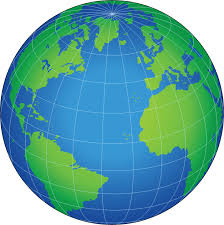 At Boston Medical Center, questions around immigration, distant disease outbreaks, and other global health questions are not just abstract; they affect the lives of our patients and staff every day. From helping families who face potential separation under new immigration policies to working in health care systems around the world, BMC staff are committed to providing a wide range of care for international patients both at home and abroad. In this issue, we highlight just a few of the stories of their work.
Family Separation Plans Help Prepare Immigrant Patients for the Unthinkable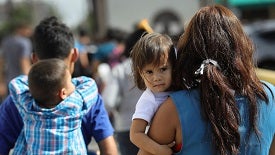 Attachment and relationships are crucial for a child's brain and emotional development. There is a body of evidence supporting the notion that one of the worst possible traumatic events that can happen to a young child is sudden, forceful separation from a primary caregiver. It can have immediate negative effects on their functioning as well as long-term consequences.
As immigration raids increase in the U.S. and a recently announced "public charge" policy change restricts which immigrants can apply for green cards and citizenship, undocumented parents and mixed-immigration status families are facing the unsettling question of how to plan for their children's care and well-being in the case of forced separation.
Children, even at a young age, can sense the changes and fear the implications for their families, reports Ivys Fernández-Pastrana, JD, the family navigation program manager for Boston Medical Center (BMC)'s pediatrics department. Children of immigrant parents may ask their parents about a future where they might be separated, and they may experience physical manifestations of fear, such as stomachaches. When families turn to providers for help in alleviating these anxieties or finding answers, though, they've often left empty-handed.
What do you do, Sara Stulac?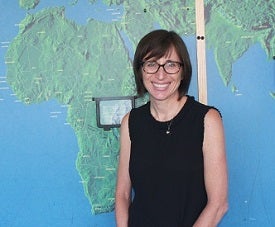 Name: Sara Stulac, MD, MPH
Title: Primary Care Pediatrician
Time at BMC: Two years
What do you do at BMC?
I spend a big chunk of my time doing patient care in the primary care clinic. I have four clinics every week, one of which is the SOFAR (Supporting Our Families through Addiction and Recovery) Clinic, where we care for children of mothers in recovery, usually from opioid use disorder. Working with these families has been one of my favorite things here.
Besides my clinic time, I do program and systems work. Part of that is developing the programs for the SOFAR Clinic. The other part is general systems and flow improvement work in the pediatric primary care clinic. Before I came to BMC, I did a lot of systems work in the global health setting, and that's partly how I ended up in this role. Wearing both the patient care hat and the systems work hat is really fun for me.
What brought you to BMC?
I worked in global health for my first 12 years out of residency, before I came to BMC. I lived in Rwanda for six years, working for Partners In Health as a pediatrician. Then I worked for Partners In Health in Boston for another six years, overseeing our global pediatrics work.
I had always been committed to doing global health work and thought it would be my plan for life. I always really appreciated the social justice aspect of it, and the health care as a human right approach that Partners In Health used.
I had come back to the U.S. and had small children, so I wasn't traveling as much. I was still doing global health, but I missed seeing patients directly. I had been afraid that I wouldn't be able to find work in Boston that felt as meaningful and satisfying as my global health work addressing some of the most pressing social justice needs.
But I started to realize that there were places like BMC where there's just incredible need and incredible opportunity to work in advocacy and social justice. BMC felt like a place where I could do the kind of work I loved and still be in Boston.
I was connected to a few people at BMC who used to work at Partners In Health, and they helped me figure out a role here that combines direct patient care and systems improvement.
I've truly never been happier. I love working here.
Can you tell us more about your work in Rwanda?
I moved to Rwanda in 2005, about a week after I finished my pediatrics residency and lived there for six years. It was an incredibly unique opportunity. I was part of a small group that went to build a whole hospital system from the ground up in a very rural area, with Rwanda's Ministry of Health. We were asked to rebuild an abandoned building into a hospital, and figure out care delivery, along with staffing, training, and infrastructure.
At the time, there were no doctors for hundreds of thousands of people in the area. If someone needed a C-section, they would die. If someone needed HIV medications, they would die. A big part of our emphasis was getting HIV medication access into that area. When we arrived, there were people with very late-stage AIDS, lots of orphans, and extreme malnutrition and poverty.
We were also doing a lot of community empowerment. Very early on, we identified and trained hundreds of community health workers to go out into the community to help us find sick people and deliver their medications. As part of this, we built this really amazing program with our Rwandan partners to take care of people with HIV. I had a group of 600 kids with HIV and they all did really well over the time I was there.
We built the program out into a lot of area health centers, and saw a real transformation. It was very, very satisfying for me. I saw children I knew get better and be healthy, and also got to see their families gain a livelihood, send their children go to school, really transform their communities.
You wrote an article in the journal Pediatrics about what the American health system can learn from global health. What are some of the lessons you learned and how can we at BMC learn from global health care?
In general, I think what I loved and appreciated so much about what we were doing in Rwanda, and what I try to bring to my approach here, is the focus on social determinants of health. When you're in Rwanda and have a family of subsistence farmers growing potatoes in their backyard, you know that you're never going to have the health outcomes you're looking for by just giving them a pill for their HIV. We put our resources towards helping the parents find jobs, and making sure that the kids had food in their stomachs and got to school, and putting them in a place of strength for the future. I think that we in pediatrics can and should bring that approach even more.
Something we can all learn is to always bias towards action. You don't need to wait for the perfect situation to make changes. Even without new funds or money, there's always something that can be done. Always believe there's some action you can take that will make a difference.
For example, in Rwanda, there was no national cancer treatment program, and we had all these children with cancer at our hospital. We realized that some of these kids had types of cancer for which the drugs were affordable and we could give them safely. So we thought let's do it. We set up the conditions where it would be safe and effective to treat some children with curable cancers. And we did it.
One place we've done this at BMC is the SOFAR Clinic. Eileen Costello, MD, the chief of Ambulatory Pediatrics, saw that opioid-exposed kids needed better-organized care. Even with very little funding or other resources, we've been able to get organized, figure out which patients needed specialized care and what we could offer them, and build a strong care management team that meets every week to discuss patients' care. And that's gotten us really far.
Another example is our work in improving patient flow in pediatric primary care. We saw that there was an issue, which was negatively impacting patient and staff experience. We formed a flow committee and looked at patient volume and scheduling data. We saw there were some scheduling shifts and other changes we could make to create a better experience for everyone. It doesn't cost more money or make anyone do more work. It's just a change that with some conversation, communication, and data, was able to improve things like patient wait time.
What do you like most about working for BMC?
I absolutely love caring for patients, and I've learned a lot from them. They've lived through incredible things and have really rich stories. They have great need, but also great resources.
I also love my colleagues here. I can't imagine a better group of doctors, nurses, and administrative staff. I feel so well-supported and appreciated.
I feel an incredible amount of hope and optimism. BMC is full of amazing, committed people who care so much about our mission and caring for patients. We do so much good here, and there's so much potential to do more.
What do you do for fun outside of work?
I have a six-year-old son and a three-year-old son, and a great husband, and I love spending as much time as possible with my family. 
Examining Lessons Learned and New Fears as Ebola Comes to the Democratic Republic of Congo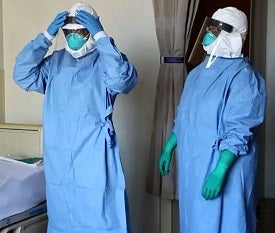 In 2014, panic set in throughout the United States as an outbreak of Ebola swept across West Africa. This outbreak – the largest in history – resulted in more than 28,600 cases and 11,325 deaths, mainly in Guinea, Liberia, and Sierra Leone and was officially declared over in 2016. Now, another Ebola outbreak is taking shape in the Democratic Republic of Congo, but this time, the international reaction is very different.
The first case in the current outbreak is unknown, but Ebola is endemic to the Democratic Republic of Congo, a Central African country with a population of 78 million people. This means that animals that carrying the disease (reservoirs, or vectors, of disease) live in the area, so spillover from animals to humans in common. The current outbreak is the 10th since Ebola was identified in 1976.
The West Africa Ebola outbreak ended as national and international groups were able to get enough resources on the ground in affected locations to treat those who were already sick and surveil those who were exposed to Ebola. Treating people early is recognized as the best way to stop the transmission of disease and improve chances of survival.
Behavior change in the affected communities was also a major part of stopping the outbreak. In the beginning, many new cases were spread by unsafe burial practices, untaken partly because of mistrust of health care workers. As health care and international aid workers were able to reach out more to communities and win trust, behavior began to change and people were more willing to both seek health care when they got sick and bring the bodies of those who had died to health care workers for safe burials.
However, treatment of people affected by this new outbreak has been particularly difficult, according to Nahid Bhadelia, MD, director of BMC's Special Pathogens Unit, who studies hemorrhagic viruses such as Ebola and trained Centers for Disease Control volunteers and took take of Ebola patients in the West Africa epidemic. In an area that has been conflict-ridden for over 20 years, there is a strong mistrust of the government, which affects how people view health care workers. In addition, the prevalence of other fatal diseases in the area, such as cholera and measles, has led to questions from affected communities about why there is particular attention given to Ebola.
Both the mistrust and the armed conflicts in the area have prevented health care workers from easily connecting with patients. In addition, they make it more difficult to understand the chains of transmission, which means that health care and public health workers have more difficulty finding people who are sick. The armed conflicts also make providing health care more dangerous and require a non-traditional outbreak response, such as conflict negotiators, to help health care workers navigate the conflict.
Despite the danger and difficulties in treating patients, the widespread panic seen in the last outbreak seems to be largely absent in the current one. The media response has been significantly smaller, which means fewer people around the world know about the outbreak.
"This lack of coverage is a double-edged sword," says Bhadelia. "Media coverage can raise awareness, which can lead to more resources, but it can also spark chaos that can hurt the response in the field."
Bhadelia says that there were many useful lessons learned from the West Africa outbreak. In particular, the medical community used knowledge from the last outbreak to develop several tools being used now to help control the outbreak and treat patients.
"In the last outbreak, we were mostly only able to provide very basic care, due largely to the size of the outbreak, dearth of resources and the fear surrounding it" says Bhadelia. "In fact, little in how we treated the outbreak in 2014 was different than how we treated the first outbreaks in 1976."
This is not the case for the current outbreak. One new tool, for example, are the "cubes" that provide a barrier between patients and providers. Because personal protective equipment (PPE) can cause wearers to overheat quickly, it limits how long they can work. These new cube barriers allow them to work for longer, providing both basic supportive care and experimental care to more patients. They also help build trust, because they allow families to see and interact with their loved ones.
But the major new tool in the current outbreak is the introduction of a vaccine and a set of promising new treatments for Ebola. Early in the outbreak, the World Health Organization set up a randomized control trial to test four potential treatments for Ebola. All had promising animal data, and had previously been used in humans in compassionate use cases. Two of these treatments showed such promising results that the trials were stopped and they will now be offered to all patients. One, made by Regeneron, reduced the mortality rate from 70 percent to 6 percent for patients who were treated early enough. And while these vaccines are not a cure for Ebola themselves, they give health care workers better ability to further treat patients. Overall, says Bhadelia, the treatment combined with proper supportive care such as hydration, have the potential to drop Ebola mortality rate in the outbreak to 10 percent. Additionally, more than 170 thousand people in the region have received a vaccine that was tested in West Africa and appears to be very effective.
Bhadelia hopes that the medical community and general public have learned lessons from the West Africa outbreak beyond how to best provide care for those impacted.
"The West Africa outbreak had an immense impact on the health care system and disease management in the region. There were few doctors and nurses to start with, and many either contracted Ebola or left because of lack of support. Hopefully the new tools and vaccinations being used for this outbreak will prevent that from happening again."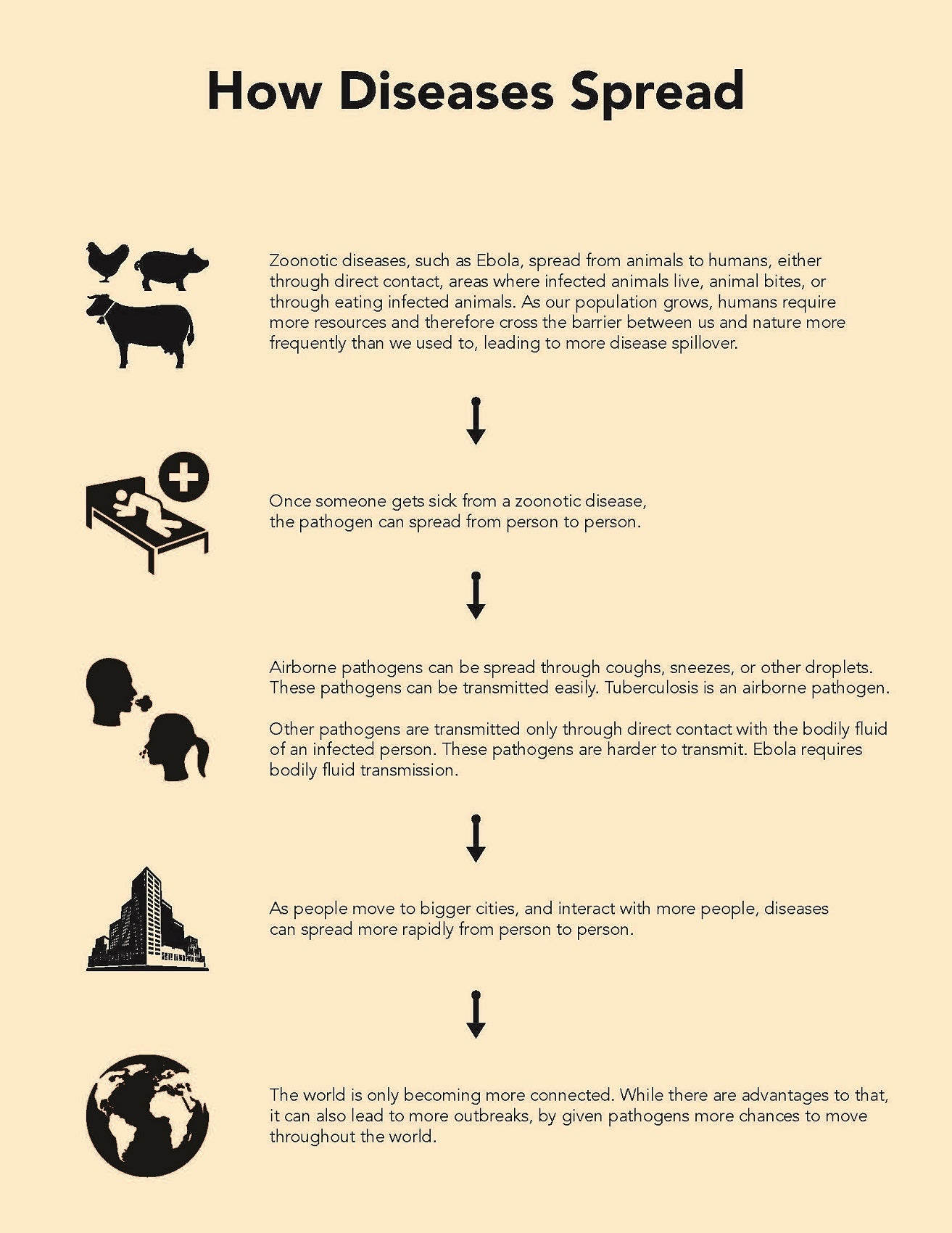 Awards and Accolades
BMC Named a LGBTQ Healthcare Equality Leader
BMC has been designated a LGBTQ Healthcare Equality Leader by the Human Rights Campaign. The status is awarded to healthcare facilities that attained a score of 100 in the Healthcare Equality Index (HEI) 2018.
BMC Receives Innovation Grant from HealthTrust
BMC was awarded a $50,000 Innovation Grant from HealthTrust. The Innovation Grant program was created to sponsor and reward new, scalable ideas for advancing healthcare by improving care delivery, health outcomes, cost savings, operational efficiency and population health.
BMC will create a network of high performance teams (HPT) throughout the institution to reduce medical errors and post-operative complications. The teams will be based on the successful implementation of a high performance team in vascular surgery.
Oral & Maxillofacial Surgery Group Recognized as "Top Dentists"
BMC's Oral & Maxillofacial Surgery group has been recognized as "Top Dentists" in Boston Magazine's August 2019 issue. This honor recognizes their expertise in treating a variety of conditions in both adults and children, as well as their same-day access and 24/7 emergency services.
News of Note
Christopher Andry Named Chief of the Department of Pathology and Laboratory Medicine
Christopher Andry, MPhil, PhD, has been named Chief, Department of Pathology and Laboratory Medicine at Boston Medical Center and Chair, Department of Pathology and Laboratory Medicine at Boston University School of Medicine, effective September 1, 2019.
Andry's career at BMC and BU has spanned more than 35 years. As Chief and Chair, he will bring his clinical expertise and leadership to the role to ensure a high-quality, integrated, academic department that is innovative, well-resourced, and collaborative.
Andry currently serves as the Department's Vice Chair for Operations & Management and Administrative Director. He is also Professor of Pathology & Laboratory Medicine and Family Medicine and a member of the BU-BMC Cancer Center Executive Committee, Co-Chair of the BU Laboratory Safety Committee, and liaison to New England Donor Services.
Dr. Andry received his PhD in pathology from BUSM and his bachelor of science and master of philosophy in biological sciences from the University of Lancaster, United Kingdom. He has published and collaborated on more than 50 articles, reviews and medical texts.
Mandy Coles Publishes Book on IUD Delivery
Mandy Coles, MD, a pediatrician on the Adolescent Center team, edited and contributed to a recently published book entitled Optimizing IUD Delivery in Adolescents and Young Adults. This is a comprehensive book, written by experts in the field, that that examines the history of IUDs, counseling, initiation, placement, and follow-up techniques that are unique to young adult populations through the use of clinical pearls and clinical cases, among others.
Carol Mostow Featured on DocCom Podcast
Carol Mostow, LICSW, the associate director of psychosocial training in the Department of Family Medicine, was a recent guest on the Healthcare Communication: Effective Techniques for Clinicians podcast. The episode focused on the RESPECT (Respect, Explanatory, Social context, Power, Empathy, Concerns, and Trust) model and how it can be used to create strong teams that enhance a culture of safety.
Return to BMC News