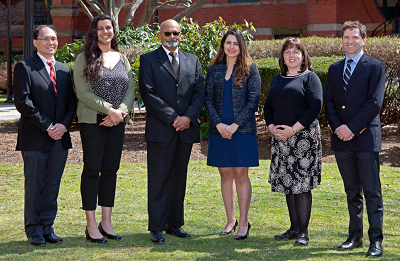 At Boston Medical Center, you will meet heart specialists who have the expertise diagnosing and treating people with hypertrophic cardiomyopathy (HCM), a condition that causes abnormally increased heart muscle wall thickness that can lead to heart failure and abnormal heart rhythms. Our program is led by advanced heart failure cardiologist Monica Ahluwalia, MD, medical director of the Hypertrophic Cardiomyopathy Program and cardiac surgeon Niloo Edwards, MD, surgical director of the Hypertrophic Cardiomyopathy Program.
Our expert clinicians, including cardiologists and cardiothoracic surgeons, work with you to create a comprehensive and personalized treatment plan. Together, we'll develop an approach that will help improve your symptoms and quality of life.
We also work closely with community-based care organizations and conduct research with the goal of improving access to exceptional and equitable care.
Contact Us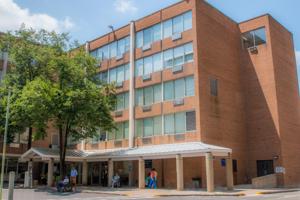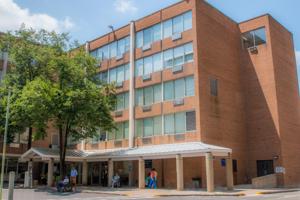 Treatments & Services
The Hypertrophic Cardiomyopathy Program offers the following treatments:
Medications such as beta-blockers, calcium-channel blocks, anti-arrhythmic medications, and myosin inhibitors, which all help manage symptoms
Ablation procedures to manage arrhythmias, including catheter ablation, a non-surgical procedure
Cardiac devices to treat life-threatening abnormal heart rhythms
Surgery to relieve symptoms in patients with symptomatic obstructive hypertrophic cardiomyopathy who do not respond to other treatments
Some patients who develop severe heart failure may need advanced treatments such as a heart transplant or mechanical heart devices. Our advanced heart failure and transplant cardiologists expertly evaluate and treat patients who need these therapies.
Our Team
Additional Information
Hypertrophic Cardiomyopathy Association (HCMA) Twitter: @4hcm
Research Overview
Clinical Research in HCM
At Boston Medical Center, we are invested in the discovery and development of new therapies for treatment of HCM. Through our research program, we can offer eligible patients access to novel therapies before they are available for use on the market. During your first visit with us, we'll determine whether you meet criteria for use of these therapies.
Although clinical trial research is crucial for understanding the best treatment options, current HCM do not generally have diverse participants. BMC's racially and ethnically diverse patient population is an asset for helping us ensure that treatments are safe and effective for all.
Our Network
At BMC, we have built a strong community-based network for clinical evaluation. Early, accurate diagnosis in the community can lead to timely referrals that can help close gaps in access to healthcare to traditionally underserved communities.
Our collaboration with the Association of Black Cardiologist (ABC) is pivotal in bridging the gap in disparities research. This international nonprofit organization is dedicated to eliminating the disparities related to cardiovascular disease in all people of color.
Innovative Technology
Innovative technological solutions, such as machine learning and deep learning artificial intelligence algorithms, have the potential to be used as decision-support tools in the management of HCM. These tools can help improve diagnostic accuracy and consistency, which lead to timely diagnoses, appropriate referrals, access to trial sites, and therapeutic interventions, transforming clinical practice. Further, identification of specific high-risk patient phenotypes who may be at increased risk of heart failure, for instance, can help target and personalize treatment by focusing on disease prevention. Wearable devices with biosensors also has the potential impact of improving HCM detection and management. This technology is currently under investigation in collaboration with data scientists to help improve outcomes in patients with HCM.