Televisits
The Department of Dermatology is now offering adult and pediatric teledermatology visits.
Services
Outstanding clinical care from Nationally Recognized academic experts in Dermatology
Appointments available with Board-certified Pediatric and Specialty Dermatologists
Specialists with expertise in treating ACNE, SKIN RASHES, Chronic Eczema, Psoriasis,
Rosacea, Dermatitis, Vascular Birthmarks and Hair and Nail Conditions
Cosmetic Dermatology and Mohs Micrographic Surgery Consultations
Spot checks of Moles and Skin Cancers
BMC is a leader in caring for patients of color
Pediatric Dermatology specialty Psychosocial Coping Clinic
Prescription refill requests
Benefits
Meet with Board Certified Dermatologist within 1 week
Convenient, Flexible, and Fast "virtual" care from the
Tele-dermatology services are covered by MOST insurance
Plans without the need for a referral or copay
---
Online Virtual Visits
For patients without insurance coverage, Boston University Dermatology at BMC now offers self-pay online dermatology consultations for Massachusetts residents. This "virtual care" is just like an in-office appointment with the dermatologists you trust, but is available when you need it most. Whether you have a busy schedule or an urgent (but non-emergency) need, online communications make access to our board-certified dermatologists easier, faster and more convenient than ever for patients. Consults online are available for skin, hair, and nail conditions. These online visits are not covered by insurance. If you have insurance coverage, and these services are covered by your insurance carrier, please register for the teledermatology services listed at the top of this page.
Benefits of Online Dermatology Communications
Consult a dermatologist online - and on your time
Set up an online dermatology communication for yourself, your child, or another dependent
Get a personalized treatment plan
Get prescribed the medicine you need
Affordable at $79 out-of-pocket per visit
Get Online Care in 3 Simple Steps
Whether you are starting your virtual visit through our online system or by using one of our new mobile dermatology apps, it's a simple process:
Create Account
Provide details about your skin condition and medical history.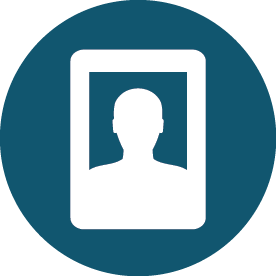 Upload Photos
Take photos of your current condition and upload to our secure platform.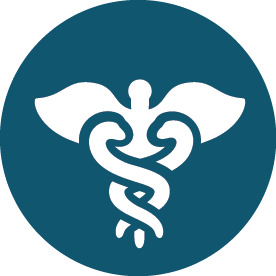 Get Treatment
Receive a diagnosis and personalized treatment plan.
Or start a visit through our mobile app (Android currently not available):

"Telemedicine is an innovative, rapidly evolving method of care delivery. The Academy supports the appropriate use of telemedicine as a means of improving access to the expertise of Board certified dermatologists to provide high-quality, high-value care. Telemedicine can also serve to improve patient care coordination and communication between other specialties and dermatology."
- American Academy of Dermatology
Frequently Asked Questions
Are Virtual Visits Only Available for Certain Conditions?
We can diagnose over 3,000 skin, hair and nail conditions via our online dermatology care. The most common conditions we treat are acne, suspicious moles, rosacea, eczema and psoriasis.
How Much Does an Online Dermatology Communication Cost?
The cost of an online communication is $79, which includes the diagnosis, personalized treatment plan and prescription routing to your pharmacy. The fee does not cover the cost of the prescription(s).
Is This Service Covered by Insurance?
No, online care is not yet covered by most insurance plans in Massachusetts. You can use any major credit card to pay for your visit. You may be able to submit for reimbursement to your Health Spending Account (HSA).
How Soon Can I Expect a Diagnosis?
You will receive a diagnosis in 3 business days or sooner and typically in less than 24 hours. You can receive counseling from the dermatologist for up to 30 days concerning the diagnosis and treatment for a single condition.
What If I Need a Skin Biopsy or In-Office Procedure?
If your doctor determines that an in-office procedure is needed, please call to schedule an appointment as soon as possible. Additional visit costs or insurance claims will apply.
Are My Personal Health Information and Photos Kept Confidential?
Yes! The online dermatology care platform is secure and 100% HIPAA and HITECH compliant.
Who can sign-up for immediate online visits?
Right now, online visits are available to Massachusetts residents only.
Do I have to live in Massachusetts to use this service?
Yes, this service is currently available to Massachusetts residents only because our Providers are licensed in Massachusetts.