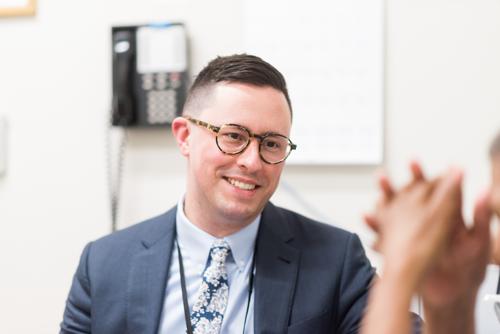 Existing Patients
Make an appointment by phone
617.638.6428
Make an appointment with MyChart
Book with MyChart
Hours of Operation: Monday-Friday 8:00 AM - 5:00 PM
Refer a Patient
Refer a patient
Call for assistance with the referral process
617.638.6428
Hours of Operation: Monday-Friday 8:00 AM - 5:00 PM
617.638.6428
Surgical oncologists provide comprehensive, expert surgical treatment for patients with a broad range of cancers. The team of surgeons, nurses, and support service personnel are among the best in the country, and the treatment approach, facilities, and technology available are state-of-the-art.
The surgical treatment of cancer requires an interdisciplinary approach that draws on various specialties. At BMC, there are highly skilled physicians in all disciplines needed to provide comprehensive, quality care. The team of physicians and medical staff takes care of the patient through all phases of care—from diagnosis to treatment to follow-up.
Multidisciplinary Partners
Patients with blood disorders receive consultation and treatment for a broad range of benign conditions, such as hemoglobinopathies (sickle cell anemia and thalassemia), hemochromatosis, bleeding and thrombotic disorders (von Willebrand's disease and hemophilia), hypercoagulable states, myeloproliferative disorders, myelodysplasia and anemia, and malignancies such as leukemia, lymphoma and myeloma.
The Cancer Care Center at Boston Medical Center cares for patients with malignant and non-malignant blood disorders and cancer. The Center provides diagnostic services, innovative treatments, and comprehensive care to patients by an outstanding, nationally recognized, multidisciplinary team of hematologists, oncologists, radiation oncologists, surgeons, oncology nurses, social workers, and dieticians.
The first step is a consultation with a radiation oncologist who works closely with other physicians and medical professionals to coordinate the best possible care for every patient.
Our Team
Advanced Practice Providers