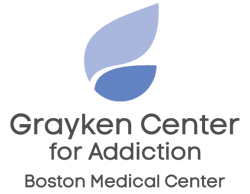 To schedule an appointment with an addiction specialist, please call 617.414.6926
Story 3 | BMC Addiction Medicine Wins Two Awards for Clinical Care Innovation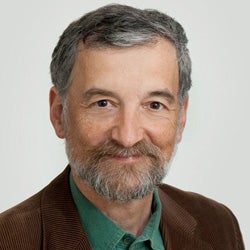 For his efforts to bring addiction medicine into the mainstream of clinical care, Jeffrey Samet, MD, MA, MPH, is receiving the Richard and Hinda Rosenthal award from the Rosenthal Family Foundation.
Presented to a physician-scientist, clinician, or scientific group whose innovative work is making a notable contribution in internal medicine, Samet, chief of General Internal Medicine at Boston Medical Center (BMC), is being recognized for his decades long addiction-related work which includes office-based addiction treatment in primary care, an inpatient addiction consult service, as well as emergency medicine, obstetric, and pediatric clinical innovations.
Samet believes describing these models in medical literature, so that others can further develop and tailor them to their local needs, is key to addressing the need for exceptional clinical care in addiction medicine. "The Rosenthal Award is a gratifying and humbling recognition, but I am just one of an outstanding team that makes this progress possible. To its credit, BMC has embraced the importance of substance use treatment and creative innovations in the field by enabling the recruitment and retention of some incredibly talented people," said Samet.
In a second award from the Richard and Hinda Rosenthal Family Foundation, Project ASSERT is also being recognized for its innovative approach to ED patients who demonstrate risky alcohol and substance use behavior by helping them access treatment and care.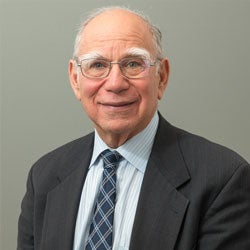 Project ASSERT, a team that is led by BMC emergency medicine physician Dr. Edward Bernstein, has offered alcohol and substance use screening and/or referral to treatment for more than 60,000 patients treated for intoxication in the ED since starting in 1994. In winning this award, Project ASSERT has proved to be an effective care model for other addiction medicine programs across the nation.
"Over the past 23 years, the Project ASSERT health promotion advocates, a team of eight Licensed Alcohol and Drug Counselors recruited from communities served by BMC, has been in the life-saving business," said Bernstein. "We provide nonjudgmental and respectful service, steering thousands of our patients with substance use disorders to resources and the chance to be healthier. As their co-founder and medical director, I am honored to receive this award in their behalf."
The Rosenthal Awards will be presented to Drs. Samet and Bernstein at the American College of Physicians Convocation Ceremony in April 2018.