Welcome to the Sarcoidosis Program at BMC
The Sarcoidosis Program is a multidisciplinary program providing diagnostic and therapeutic services for patients suffering with sarcoidosis: a multisystem disease of unknown origin. For more than 20 years, the clinic has worked to improve patients' lives by providing state-of-the-art clinical care, coupled with innovative research aimed at understanding the history and development of this disease. The Program's team of specialists also offers qualified patients the opportunity to participate in clinical trials as they seek breakthroughs in managing – and curing – sarcoidosis.
The clinic has approximately 1,000 visits annually from sarcoidosis patients who come from all over New England and beyond. Boston Medical Program's Sarcoidosis Program is one of the largest programs of its kind on the East Coast.
Contact
In order to provide the BMC Sarcoidosis Program with accurate information prior to an initial evaluation, please complete the BMC Sarcoidosis Referral Instruction Form. The form can be faxed or mailed to the Sarcoidosis Program.

Email: Praveen Govender, MD
Fax: 617.638.7486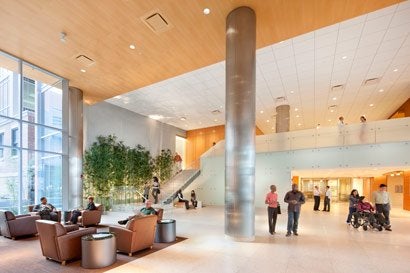 Address
725 Albany Street
Boston, MA 02118
Shapiro Ambulatory Care Center
9th Foor, Suite 9B
Hours
Monday-Friday 8:00 AM - 5:00 PM