Pulmonary rehabilitation is a multidisciplinary program designed for patients with chronic lung diseases including, but not limited to, chronic obstructive pulmonary disease (COPD), asthma, idiopathic pulmonary fibrosis, pulmonary hypertension, sarcoidosis, and obstructive sleep apnea.
The goal of pulmonary rehabilitation is to improve exercise capacity while educating patients about their disease and symptom management to decrease shortness of breath and improve quality of life. Many aspects of care are provided to patients over a 24-session program, including:
A clinic visit with a Pulmonologist before entry into the program
A Respiratory Therapist will conduct a respiratory evaluation to determine current disease status
Monitoring the progress of patients through an exercise program to encourage independent practice of healthy behaviors and reduce shortness of breath
The patients participate in regular education classes to gather tools for better pulmonary disease management. The primary goal is continued exercise after completion of the program.
Session schedule
Includes 24 sessions, 2 hours each, over a 12-week period.
Sessions take place on Mondays & Wednesdays 1:00 PM-3:00 PM or 2:00 PM-4:00 PM.
One hour is dedicated to exercise, while the other is an education session hosted by a BMC staff member.
Education Sessions
Action Plans
Advanced Directives
Airway Clearance
Anatomy & Physiology of the Heart and Lungs
Asthma & Allergy
COPD
Cold & Flu
Energy Conservation
Exercise and Pulmonary Rehabilitation
Living with Chronic Lung Disease
Medications I & II
Nutrition I & II
Oxygen Therapy
Pulmonary Hypertension
Sleep Apnea
Speech Therapy
Stress & Relaxation
Support Group
Traveling with Oxygen
Treatments for Advanced Lung Disease
Yoga
Exercise
Each patient will participate in an exercise program specific to their fitness level and needs. The goals of exercise include: increased cardiopulmonary endurance, muscular endurance, muscular strength, and flexibility. By participating in this program, many patients will observe a decrease in shortness of breath, increase in exercise tolerance, reduction in hospitalizations, and overall improvement in activities of daily living.
Supporting Patients
Living with lung disease causes physical as well as emotional challenges. As part of the pulmonary rehabilitation program, patients will meet regularly with a social worker for any concerns that may be present in their lives. Several of the education sessions deal specifically with stress and anxiety management to provide the group with tools that they can use in their daily lives to help manage these issues.
Contact Us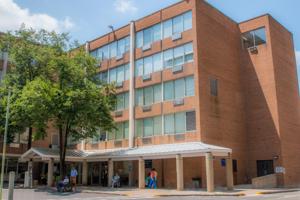 Our Team
Pulmonologist, Director of the Center for Excellence in Sickle Cell Disease, Director of the Pulmonary Hypertension Center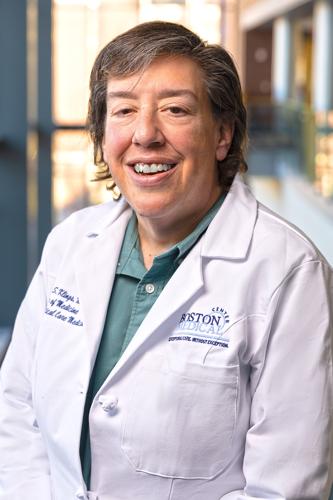 Alan Silva, RRT, RPFT
Respiratory Therapist
Kara Ciesielczyk, BS
Exercise Physiologist
Latest from HealthCity
Progress toward improving outcomes for adults with sickle cell disease hinges on more qualified, trained physicians and investment in research.
Comprehensive, multidisciplinary services that provide whole-person care can be difficult to find. Experts are changing that.