Pediatric Otolaryngology
The Department of Pediatric Otolaryngology (otherwise known as Ear, Nose, and Throat, or ENT) provides care for patients with problems involving the ears, sinuses, oral cavity, airway, nose, throat, and neck including sinus conditions, neck masses, allergy, and snoring. The department also specializes in swallowing disorders, voice problems, dizziness and balance disorders, hearing loss, and breathing problems.
Our pediatric otolaryngologists work closely with pediatric pulmonologists and gastroenterologists to provide a multidisciplinary team approach to evaluating and treating each patient. They also work closely with audiologists (hearing experts) and speech/swallow pathologists.
Obstructive Sleep Apnea
Aerodigestive Disorders
Congenital Neck Masses
Chronic Ear Issues
Hoarseness
Sinus Disease
Tongue-tie (ankyloglossia)
For more information about pediatric ENT disorders and conditions and their treatment, we encourage you to visit the website of the American Academy of Otolaryngology – Head and Neck Surgery.
Common procedures:
Frenulectomy (tongue tie clipping)
Nasal endoscopy (passing a scope into the nose)
Laryngoscopy (passing a scope into the throat/voice box)
Removal of nasal or ear foreign bodies
Tonsillectomy
Adenoidectomy
Ear Tubes
Biopsy or excision of neck masses
Excision of facial masses or cysts
Airway evaluations
Sinus surgery
Control of nasal hemorrhage (nose bleeds)
Surgery on thyroid or parotid gland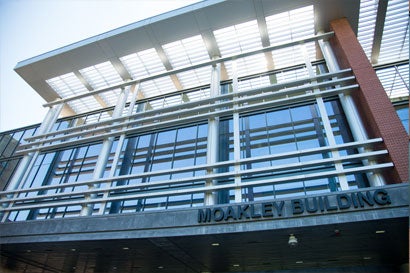 Address
830 Harrison Avenue
Boston, MA 02118
Moakley Building
1st Floor, Suite 1400
Hours
Monday, Wednesday, Friday - 8:00 AM - 5:30 PM
Tuesday, Thursday - 8:00 AM - 8:00 PM