Existing Patients
Make an appointment by phone
617.638.6428
Make an appointment with MyChart
Book with MyChart
Hours of Operation: Monday-Friday 8:00 AM - 5:00 PM
Refer a Patient
Refer a patient
Fax referral information to 617.638.7382
Call for assistance with the referral process
617.638.6428
Hours of Operation: Monday-Friday 8:00 AM - 5:00 PM
617.638.6428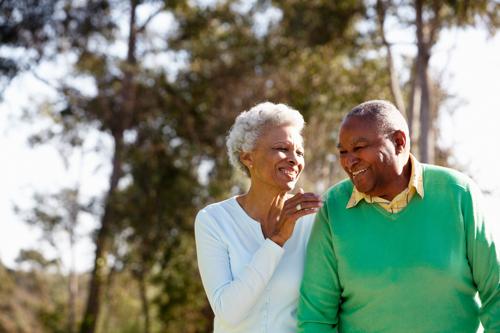 What is a Mediastinal Tumor? 
The mediastinum lies between the right and left pleurae (a delicate membrane that encloses the lungs) in and near the median sagittal plane of the chest. It extends from the sternum in front to the vertebral column behind, and contains the heart, aorta (the body's largest artery), esophagus, thymus (one of the glands), trachea, lymph nodes, and nerves. The mediastinum is bordered by the breastbone (sternum) in front, the spine in back, and the lungs on either side.
Mediastinal tumors are growths that form in this area. They can be cancerous (malignant) or non-cancerous (benign). Because some mediastinal tumors tend to grow in specific areas of the mediastinum, physicians often divide it into three sections:
Anterior (front)
Middle
Posterior (back)
There are different types of mediastinal tumors based on the types of cells from which the tumor grows. The main types of mediastinal tumors are:
Thymoma, which is a tumor of the thymus gland. The thymus gland is part of the lymphatic system and is located behind the breastbone.
Thymic carcinoma (also called C thymoma), which is a rare type of cancer of the thymus gland.
Germ cell, which is a tumor that forms from embryologically immature cells. Although germ cell tumors can form anywhere in the body, they rarely form outside the sex organs. When they do, they frequently form in the mediastinum, and can be either benign or malignant.
Lymphoma, which is cancer that begins in the cells of the immune system; it is grouped into two categories, Hodgkin's lymphoma or non-Hodgkin's lymphoma
Neurogenic tumors, which are tumors that begin in cells that make up the nervous system. Typically they are non-cancerous in adults. These are located in the posterior (back) of the mediastinum, which is an area in the chest behind the breastbone that contains the heart, aorta, trachea, and thymus.
Symptoms of Mediastinal Tumors
About 40 percent of people with mediastinal tumors experience no symptoms at all. Most mediastinal tumors are discovered during a test for another reason. When symptoms occur, however, they often result from compression of the surrounding structures and may include:
Cough
Shortness of breath
Chest pain
Fever
Chills
Night sweats
Coughing up blood
Hoarseness
Unexplained weight loss
Lymphadenopathy (swollen or tender lymph nodes)
Wheezing
Stridor (high-pitched, noisy breathing that can signal an obstruction in the respiratory tract, especially the trachea or larynx voice box)
Causes of Mediastinal Tumors
The cause of mediastinal tumors is often unknown. Although the cause may be unknown, certain kinds of mediastinal tumors may be associated with other conditions. For example, thymoma can be associated with other conditions, such as myasthenia gravis, polymyositis, lupus erythematosus, rheumatoid arthritis, and thyroiditis.
Diagnosis
The multidisciplinary medical team at the Center for Thoracic Oncology will work with the patient and their primary care physician to diagnose the patient's tumor.
The doctor might recommend tests including:
Blood Tests
A common tool for disease screening, blood tests provide information about many substances in the body, such as blood cells, hormones, minerals, and proteins.
Computed Tomography (CT) Scan
CT scans use x-ray equipment and computer processing to produce 2-dimensional images of the body. The patient lies on a table and passes through a machine that looks like a large, squared-off donut. Doctors order CT scans when they want to see a two-dimensional image of the body to look for tumors and examine lymph nodes and bone abnormalities. If contrast dye is used to improve the computer image, the patient may need to avoid eating or drinking for 4 to 6 hours before the test. Patients should tell their provider before the test if they have any allergies or kidney problems.
Magnetic Resonance Imaging (MRI)
This test uses a magnetic field, radiofrequency pulses, and a computer to produce detailed images of body structures in multiple places. You may be asked to drink a contrast solution for better imaging, and you will most likely lie on a moving table as pictures are taken. MRI is a more detailed tool than x-ray and ultrasound and for certain organs or areas of the body, it provides better images than CT. MRI may not be recommended if you have a pacemaker or other metal implant.
Mediastinotomy and Mediastinoscopy
When performing a mediastinotomy, the surgeon makes a two-inch incision into the center of your chest cavity (the mediastinum) to evaluate and remove tumors in your heart and lung area. This procedure is often performed with a mediastinoscopy, in which the physician inserts a lighted instrument (mediastinoscope) to view the area and take a tissue sample. You will be required to fast in advance and refrain from driving following the procedure.  
Needle Biopsy
Your physician applies an anesthetic (numbing agent) and, guided by CT scan or X-ray, inserts a needle into you to obtain a tissue sample for analysis.
Positron Emission Tomography (PET) scan
A PET scan is used to detect cellular reactions to sugar. Abnormal cells tend to react and "light up" on the scan, thus helping physicians diagnose a variety of conditions. For the PET scan, a harmless chemical, called a radiotracer, is injected into your blood stream. Once it has had time to move through your body, you will lie on a table while a scanner follows the radiotracer and sends three-dimensional images to a computer screen. Patients are generally asked to wear comfortable clothing and refrain from eating for 4 hours before the scan. Tell your doctor if you are pregnant or breastfeeding. Patients with diabetes should discuss diet guidelines with their physician for the hours leading up to the scan.
Pulmonary Function Test (PFT)
To understand how well your lungs are working, your physician may order a series of pulmonary function tests. With each breath you take in and breathe out, information is recorded about how much air your lungs take in, how the air moves through your lungs and how well your lungs deliver oxygen to your bloodstream.
Stress Test
A stress test is used to gain more information about how your heart functions during exercise. Your physician will monitor your heartbeat and blood flow as you walk on a treadmill, and will then be able to diagnose any problems as well as plan treatment.
Refer a Patient
Call: 617.638.5600
Fax: 617.638.7382