Living Kidney Donation Program
Existing Patients
Make an appointment by phone
617.638.8368
Make an appointment with MyChart
Book with MyChart
Hours of Operation: Monday-Friday 8:00 AM - 4:00 PM
Refer a Patient
Refer a patient
Call for assistance with the referral process
617.638.8368
Hours of Operation: Monday-Friday 8:00 AM - 4:00 PM
617.638.8368
Boston Medical Center has a well-established Living Donor Program and has completed more than 300 living donor kidney transplants.
Living donor kidney transplantation is an alternative to a recipient waiting on the deceased donor waiting list and remaining on dialysis. Kidney transplants from living donors generally offer recipients significantly better long-term survival than those from a deceased donor. 

Living donors can be family members, friends, or anonymous. They must be at least 18 years old.
To learn more about the Living Donation Program at Boston Medical Center, please contact Karen Curreri, Clinical Administrator for Transplant Surgery, 617-638-8368. 


At Boston Medical Center, all living donor candidates are encouraged to ask questions at any time. The Transplant Team provides education and support and works collaboratively to create a relationship that ensures donors feel comfortable. All donor candidates go through a thorough medical and psychosocial evaluation to help determine if living donation is safe and right for them. The healthcare provider team that performs this evaluation is separate from the intended recipient's care provider team, and all information is held in the strictest of confidence. A donor's personal and medical information will not be shared with the potential recipient at any time. The intended recipient's insurance covers the cost of the donor evaluation.
---
The Gift of Life guide provides helpful information for individuals who are considering living donation.
Interest in becoming a donor? Take the first step by filling out the Living Kidney Donor Questionnaire.
For more information, please call 617-638-8368 or 617-638-8430.
Contact Us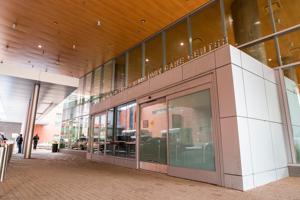 Donor Resources
The evaluation to be considered as a potential kidney donor is very thorough and includes interviews and examinations with several specialists.
Donating a kidney is a courageous, generous act. Success rates are generally higher with living donor transplantation. If you'd like to be considered for living donation, please complete the Living Kidney Donor Questionnaire below.
The Gift of Life – Living Donor Kidney Transplant is designed to address some of the considerations that arise when thinking about kidney donation. What kind of medical conditions would prevent me from donating? What does the surgery entail? These and many other questions are covered in this guide.