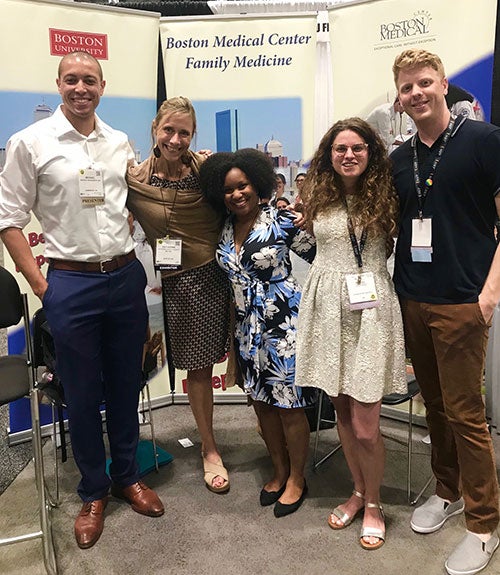 We accept applications for PGY1 positions through ERAS (the Electronic Residency Application Service). We will be interviewing from November through early January. Our Application Deadline is November 6, 2020.
Interview Offering Timeline: Applications will be reviewed once all materials have been received. For applications completed by October 21, invitations will be issued on or about October 31, 2020. Completed applications received between October 22 and November 6 will be reviewed on a rolling basis and interviews will be offered based on availability.
All interviews will be virtual. We are planning robust opportunities for you to explore our health centers and hospital and to meet a variety of faculty and residents. Please check back in September for more information!
Katie Whitley 
Residency Coordinator 
Tel: (617) 414-6239 
Email: Kathryn.Whitley@bmc.org 
Kasandra Baptista
Residency Support Coordinator
Tel: (617) 414-6219
Email: Kasandra.Baptista@bmc.org