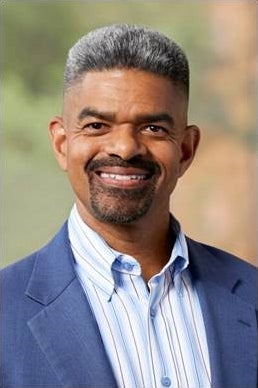 Dear DFM Colleagues – past, present, and future:
Greatness is reflected in how we treat the least and weakest among us.
Greatness is not a destination rather it is continuous journey. A journey that occurs on a road paved with service to others. Making health equity the reality remains our vision, our journey.
Recently, we gathered for our annual State of the DFM to see where we are on our journey. In an application of QI, from prior experiences we lengthened the time from 60 to 90 minutes this year. Still we were bursting at the seams for time because or faculty do a lot of good work; there is so much happening in our department.
Our faculty number 95 (85 MD/DO, 8 NP, 2 PA) and are spread out across nine Community Health Centers. We are onboarding 13 new clinicians to our faculty team this year and welcomed our new Administrative Director, Courtney Urick.
Our FM residency matched fully and well this year, welcomed a new behavioral health director, and is incorporating new ACGME revisions, some of which include increasing physician-patient continuity, the number of electives, and training in population health. Our 5-year FM-Psychiatry residency, one of only seven in the country, graduated its first class in 2023 and has full complement of residents. Our resident and fellows are vital for our department. We seek and try to respond and incorporate their feedback creatively and honestly. 
Our commitment to research remains strong. We are actively engaged in filling our vacant Research Director position. Two of our faculty have successfully earned K-awards this year and we are recruiting more clinician-researcher faculty.
Family Medicine continues to play a key role in the care of patients hospitalized at BMC, where the Associate CMO is one our Vice Chairs who is leading the rollout of an innovating Hosptial@Home program to expand our capacity. Our Inpatient Medical Director is leading work to improve the discharge process for our limited English proficiency patients (33% of our service). Our 37 person rounding group is in the hospital 365 days, responsible for the majority of the Observation Unit's nearly 4300 discharges, incorporating bias training to enhance care delivery and outcomes, working to enhance resident teaching, leading in a number of metrics (e.g., length of stay and discharge before noon). We continue to be one of the largest and most active FM hospital services in the country.
On the Maternal Child Health front, we deliver about 800 of the 2900 babies born at BMC, including doing ~25% of the C-sections. We are involved in the BMC Health Equity Accelerator priority are Equity in Pregnancy and in a number of interesting projects (e.g., using virtual reality in training, Telehealth curriculum, anemia in pregnancy and remote maternal blood pressure monitoring). Our FM-OB team has 18 FM-OB doctors, including 10 operative FM-OB, and continues to work collaboratively with OB-GYN and Midwife colleagues on L&D. 
Our DFM health centers were the first to adopt MassHealth Primary Care Sub Capitation Program and begin to delve into value-based care. Two of our vice chairs are working with MA Primary Care Alliance for Patients and others advocating that MA double the amount it allocates for primary care.
We flex our scope and comprehensiveness by caring for pregnant women, moms, newborns, children, adolescents, young adults, adults, geriatric adults, refugees, people who want acupuncture, those struggling with weight-related maladies and pre-maladies, patients who benefit from POCUS, and those with advance musculoskeletal or behavioral health needs, and on and on. Led by one of our FM-Psychiatry Chiefs, we are actively engaged in piloting a "reverse integration model" that inverts the IBH in FM model by placing FM into the IBH setting.
Sports Medicine continues to achieve things quietly and successfully, teaching medical students and providing care at the Ryan Center and some of the CHCs, with a goal of expanding FM-Sports Medicine presence to all of them. Our fellowship director is co-PI on an NIH-funded concussion study.
Global Health continues to shine as medical education infrastructure builders in Lesotho, Vietnam, Laos, Myanmar, Cambodia, and Armenia. We are exploring potential opportunities to collaborate to train family physicians in Vietnam, Bhutan, and Saudi Arabia. Our GH director completed his work with Primary Health Care Performance Initiative (PHCPI) to develop PHC Vital Signs Profiles for nations across the globe: improvingphc.org and PHC Digital Hub. , BU's Health Professions Education program graduated students from Vietnam and Indonesia this year.
FM MS3 Clerkship continues to be one of the top rated at BU Chobanian & Avedisian School of Medicine, where nine of the Academy of Medical Educators are our faculty. We have faculty in multiple medical school positions and committees who played significant roles in revamping the curriculum. Match 2023 had seven student choosing FM. The Class of 2024 has 14 planning to become family physicians, 5 of whom were inducted into AOA and for a 3rd consecutive year a BU CASM student became Pisacano Scholar.
This is a whisper of all the things happening in the DFM. I am proud to work with and walk alongside all of you in our greatness journey.
If a thing is worth doing, it is worth doing well.
— Stephen
Stephen A. Wilson, MD, MPH, FAAFP
Professor & Chair, Family Medicine, Boston University Chobanian & Avedisian School of Medicine
Chief of Family Medicine, Boston Medical Center