Program for Integrative Medicine and Health Disparities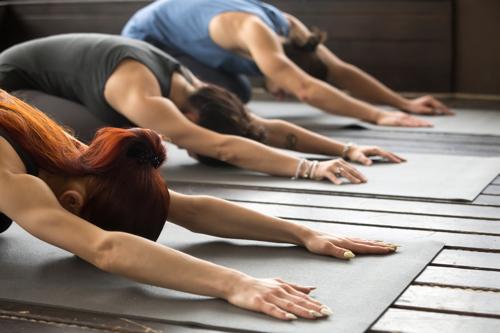 Started in 2004, the Program for Integrative Medicine and Healthcare Disparities at Boston Medical Center is committed to evidence-based practices. Holistic care or integrative medicine combines conventional medical treatment, complementary therapies, and lifestyle changes. It encourages a compassionate, healing relationship between patients and caregivers. Integrative medicine views the whole person—mind, body, and spirit. 
Conventional treatments may include prescription medication, x-rays, surgical procedures, physical, and occupational therapy. Complementary therapies include yoga, massage, acupuncture, herbal therapy, dietary supplements, meditation, hypnosis, chi gung, tai chi, and reiki. Historically, complementary therapies were not part of conventional medicine; however, certain therapies are becoming more common in healthcare today because knowledge and research about their effectiveness continues to grow.
Related Clinics and Programs
Treatments & Services
Acupuncture describes a family of procedures that stimulate different points on the body using a variety of techniques. The acupuncture technique most often studied scientifically is placing sterile, thin, solid, metallic needles in the skin and manipulating them. Non-needle acupuncture techniques, such as acupressure and magnetic therapy, are also offered. 
Buteyko is a clinically-proven, natural, safe breathing retraining program which utilizes the body's self-healing capacities. It is based on the standard medical principles of respiration and the Bohr effect.
Mindfulness can be achieved by anyone. The practice of mindfulness is a purposeful way to approach your day to day tasks: this mindset can reduce stress and enhance the joy experienced in daily life.
Yoga originated over 2000 years ago in India as a system of physical, moral, and spiritual practices. Like other meditative movement practices used for health purposes, modern day yoga typically combines physical postures, breathing techniques, and meditation or relaxation. A list of affordable yoga programs can be found here.
Tai Chi
Tai chi is an ancient Chinese martial art involving a series of slow, continuous gentle movements, postures, and stretching, as well as meditation and controlled breathing. Over the years, this practice has been popularly used for health promotion and rehabilitation.
Chiropractic Care
Chiropractors usually treat problems related to the musculoskeletal system, and treatment often involves manual therapy and spinal manipulation to improve joint motion and function. Manipulations are typically done on the spine, but other parts of the body may also be treated in this way.
Our Team
Betsy Simmons
Yoga Instructor
Ramel Rones
Tai Chi Instructor 
Beth Sommers, Ph.D., MPH, Lic.Ac.
Acupuncturist
CJ Allen, Lic.Ac.
Acupuncture Preceptor
Maria Broderick, Ed.D., Lic.Ac.
Pediatric Acupuncture, Acupuncture Preceptor
Julie Ritucci, Lic.Ac.
Acupuncturist
Patient Resources
Group offerings are an opportunity for individuals living with the same medical challenges to come together to share, learn, and experience mind-body practices in a safe environment. There are two opportunities for this; chronic pain management and chronic illness management. These are not times when you will meet individually with your provider and discuss your care plan. Rather, the goal is to help you learn a holistic approach to your health.