Elena Mendez-Escobar, PhD, MBA
Co-Executive Director of the Health Equity Accelerator, Executive Director of Strategy
Elena's passion is to right inequities and improve healthcare for underserved populations. At BMCHS she co-leads the Health Equity Accelerator and oversees our Grayken Center for Addiction. Prior to joining BMCHS, she was an Associate Partner at McKinsey where she served clients in the Medicaid space. She co-founded McKinsey's Center for Societal Benefit through Healthcare, focused on underinvested areas of healthcare such as mental health, addiction, or social determinants of health. Elena holds a PhD in Theoretical Physics from the University of Edinburgh and an MBA from MIT Sloan. She was named 40 under 40 by the Boston Business Journal.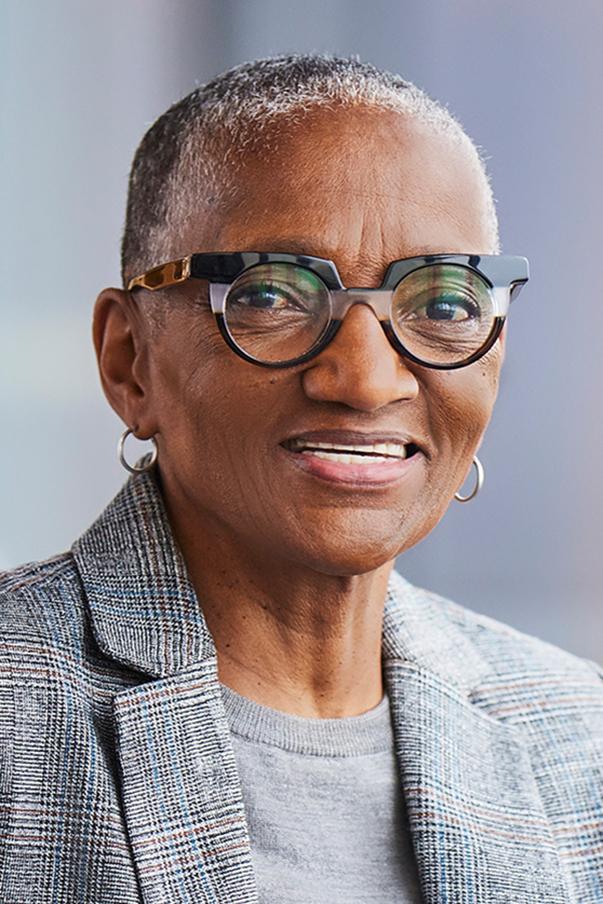 Thea James, MD
Co-Executive Director of the Health Equity Accelerator, Vice President of Mission, and Associate Chief Medical Officer
Dr. Thea James is vice president of mission, associate chief medical officer, and co-executive director of the Health Equity Accelerator at BMC. She is also an associate professor of emergency medicine and director of the Violence Intervention Advocacy Program. Dr. James works with BMC caregivers and builds BMC's relationships and strategic alliances with local, state, and national partners, to meet the full spectrum of essentials that enables patients and communities to thrive. The intentionality is to foster a strategic ecosystem of growth, transformation, and effective models of care that are rooted in equity and economic inclusion. Dr. James has held several positions in her 27-year tenure at BMC, and her passion is in public health, both domestically and globally. Dr. James received a Doctor of Medicine from Georgetown University School of Medicine and trained in emergency medicine at Boston City Hospital where she was chief resident.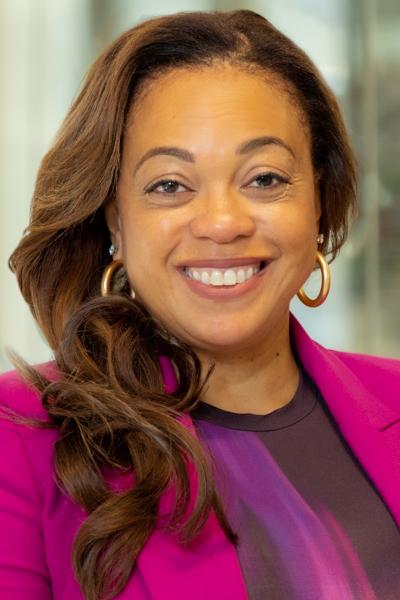 Petrina Martin Cherry, MBA
Vice President of Community Engagement and External Affairs
Petrina Martin Cherry is vice president of Community Engagement and External Affairs at BMC. She is responsible for leading all external affairs and community engagement outreach for BMC, with an eye to healthcare equity, social determinates of health, diversity, and inclusion. Prior to joining BMC in 2016, Petrina spent 15 years in entertainment marketing and media training for celebrities and non-profit organizations. Petrina holds an Executive Master of Business Administration from Georgia State University's J. Mack Robinson School of Business. She currently serves on the advisory board for The Boys and Girls Club of Boston, Arts Emerson at Emerson College, and Boston Arts Academy and is co-chair of the Women's Forum for the National Association of Healthcare Executives.
Vision, Mission and Goals
Our Vision
Transform healthcare to deliver health justice and well-being.
Our Mission
The Health Equity Accelerator will propel health justice across areas that present the largest racial inequities.
Our Goal
Looking into the future looking into the future, we envision the Accelerator to have a demonstrable impact on racial health equity in five key areas:
Pregnancy Equity
Infectious Diseases
Behavioral Health
Chronic Conditions
Oncology and ESRD
Our Strategy
Our strategy is to enable four functions that normally work independently to work effectively in a collaborative and complementary manner:
Clinical Operations
Community & SDoH
Research & Education
Policy & Advocacy
The Health Equity Accelerator
With a mission to be more intentional, expeditious, and explicit in addressing health injustice, BMCHS launched the Health Equity Accelerator in fall 2021 after more than a year of research and development. The Accelerator will transform healthcare to deliver health justice and wellbeing with the goal of eliminating gaps in life expectancy and quality of life among groups of different races and ethnicities. With the Accelerator, BMCHS will work to advance racial health equity by breaking down barriers that limit our patients' potential while simultaneously restructuring systems to meet patients' needs.
After a deep review of Boston's Community Health Needs Assessment as well as our own data, we have identified the following areas as those with the largest gaps in health outcomes among people of different races and ethnicities. We will focus our efforts on these five areas:
Pregnancy Equity
Infectious diseases
Behavioral health
Chronic conditions
Oncology & end-stage renal disease (ESRD)
 
BMCHS' Accelerator Equity Credentials
Health equity has been within our cultural DNA from day one and for many decades, we at BMCHS — comprising Boston Medical Center (BMC), Boston Accountable Care Organization (BACO), WellSense Health Plan, Boston University Medical Group, and Boston HealthNet — have invested in addressing socioeconomic barriers and social determinants of health (SDoH) inequities in partnership with our communities.
Established in 1864, Boston City Hospital was the first municipal hospital in the United States. The hospital was "intended for the use and comfort of poor patients, to whom medical care will be provided at the expense of the city..." The hospital provided low-income Boston residents with medical care that they previously were unable to access. Since the 1996 merger between Boston City Hospital and Boston University Medical Center, BMC has continuously found new and innovative ways to care for the community and provide high quality and affordable healthcare. BMC's foundational commitment to health equity work is also deeply embedded into the entire BMCHS.
The newly established Health Equity Accelerator will utilize this foundation, the skills we have developed, and the framework of goals that we will initiate, monitor, and measure to advance BMCHS' mission of equitable healthcare for all. Acting as the cornerstone of this work, the Accelerator will expedite, support, and set standards for racial health equity across the health system with the goal of transforming health care to deliver health justice and wellbeing.
The Accelerator Origins
When times are at their worst, we find ways to be at our best. COVID-19 put a spotlight on the health inequities that exist in society and at the same time it opened a door to new approaches and new thinking that would not have been possible under normal conditions. This extremely challenging situation showed us that we can move quickly on initiatives when we have the right people, the right focus, and the right relationships working in concert with one another. This learning, combined with BMC's deep history in working to close the gap in health equity is the inspiration for the Health Equity Accelerator.