BMC has provided outstanding cardiac surgical care for more than 70 years. As one of the first cardiac surgery departments in the United States, we continue to build on that history of excellence every day. Our multidisciplinary team works with your cardiologist, cardiac nurses, other BMC specialists, and – most importantly – you and your family to provide the highest quality care and ensure the best possible outcomes.
Our heart surgeons are experts at treating coronary artery blockages and abnormal heart rhythms, repairing or replacing faulty heart valves, and repairing aortic aneurysms, among a wide range of other life-saving cardiac surgery procedures.
Contact Us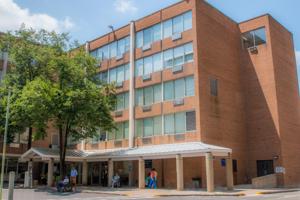 Treatments & Services
Our cardiovascular surgeons are specialized in using advanced technologies to perform a wide range of state-of-the-art heart operations. Below you will find information about a few of the most common procedures.
Maze Procedure
The Maze procedure is a surgical treatment for atrial fibrillation, which can often be done using minimally invasive techniques. To perform the surgery, the surgeons use radiofrequency energy, or freezing, to create an intricate "maze" pattern of scar on the upper chamber of the heart muscle.
Heart Valve Surgery
Some malfunctioning heart valves can be repaired while others must be replaced. For select patients, repair and/or replacement of a heart valve is feasible through a minimally invasive approach. 
Treatment of the Infected Heart (Endocarditis)
The valves of the heart can become infected for many reasons. Infected valves can often be treated with antibiotics alone, but repair or replacement is sometimes necessary.
Ventricular Aneurysm Repair
The heart is made up of four chambers, the two upper chambers are called the atria and the two lower chambers are the ventricles. A ventricular aneurysm occurs when one of the ventricles has a weakening and is expanded and bulged like a balloon.
Thoracic Aortic Aneurysm Repair
A thoracic aortic aneurysm occurs when the aorta, the main artery that brings blood to the body, has an outpouching, or aneurysm, because the artery wall has become weakened. Left untreated, the aneurysm can tear or burst, causing death.
Ventricular Septal Defect Repair
Following a heart attack, a small number of patients will develop a ventricular septal defect, a hole in the wall (septum) that separates the ventricles. Repair involves opening the chest and placing a patch that is sutured in place to cover the hole between the two ventricles.
Our Team
Cardiac Surgeons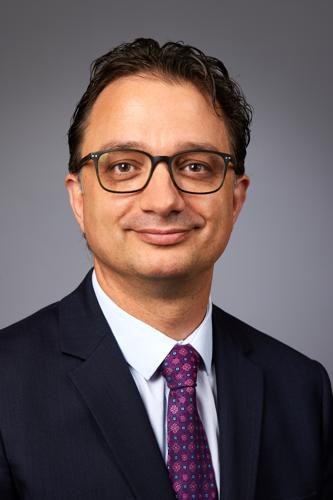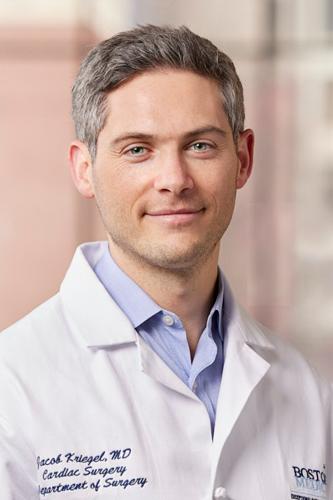 Advanced Practice Providers
Inpatient Physician Assistants
Sudeshna Chaudhuri, PA-C
Amanda Gilmartin, PA-C
Melanie Herrold, PA-C
Todd Steinwagner, PA-C
Eric White, PA-C
Research Overview
In addition to providing high-quality patient care, our cardiac and thoracic surgeons are engaged in a range of research activities designed to improve care and quality of life for their patients. Research on endocarditis, aortic dissection during pregnancy, ventricular septal defects, robotics for lung surgery, and earlier screening tools for lung cancer, are among the projects currently under way. Our faculty are also actively involved in improving care for older patients, recently writing a chapter for physicians on the treatment of heart valve disease in the elderly.