The Parkinson's Disease and Movement Disorders Program offers consultation, expertise and comprehensive care to individuals with neurological movement disorders. Ongoing, long-term care delivered by an interdisciplinary team of specialists provides patients with individualized care and access to the newest developments in treatment. Our team includes five Neurologists who are Movement Disorder Specialists, nurses and rehabilitation specialists. In addition to standard care, patients may choose to participate in the latest clinical trials investigating new medications and therapies for treating Parkinson's disease. The Center offers the most current and innovative medical and surgical treatments for individuals with the following conditions including:
Parkinson's disease
Multiple system atrophy (MSA)
Progressive supranuclear palsy (PSP)
Huntington's disease
Tremor
Chorea
Athetosis
Dystonia
Ataxia
Ballism
Myoclonus
Tics
To learn more about our program in greater detail, please visit our Boston University Medical Campus Parkinson's Disease and Movement Disorders website.
To learn about pediatric movement disorders, please visit the Boston Medical Center Pediatric Movement Disorders page.
Parkinson's Disease
Deep Brain Stimulation Program
The Deep Brain Stimulation (DBS) Program is a collaborative medical and surgical program for the treatment of Parkinson's disease, essential tremor, and dystonia. This interdisciplinary program includes neurosurgery, neurology, neuropsychiatry, behavioral medicine, anesthesiology, and nursing, providing state-of-the-art care for patients.
A multi-step screening process is used to select patients carefully for this procedure. Some patients who may be candidates for surgery include: 1) patients who do not have good movement control despite optimized medical therapy and 2) patients who have dyskinesia or other side effects that limit the use of Parkinson's medications.
In the selection process, patients are referred by their neurologist for a screening neurological consultation by the neurological DBS team members. Patients are evaluated with a brain MRI, neuropsychological testing, and movement testing with videotaping. Test results are reviewed by a panel of movement disorder specialists before referring the patient to the neurosurgeon for further evaluation. The patient is also evaluated by the DBS neurosurgeon.
After DBS, patients receive follow-up neurological care and adjustments of medications and DBS neurostimulators. To learn more about the DBS Program at BMC, click here. 
Clinical Research Program
The Parkinson Disease and Movement Disorders Center at Boston University Medical Campus has a long established clinical research program. Research is ongoing and includes observational and interventional research in pharmacology and rehabilitation.
Clinical research staff includes neurologists with specialty training in movement disorders, nurse specialists, and research assistants. Staff are members of the Parkinson Study Group and Huntington's Study Group.  The Center is designated an American Parkinson Disease Association Center for Advanced Research.
Ongoing Trials
There are several ongoing research opportunities. For information, please contact Ray James, RN at (617) 638-7745.  Listed below are trials currently recruiting subjects. Institutional Review Board approval has been obtained to publicize these trials.
Parkinson's Disease Clinical Research Studies
Huntington's Disease
Essential Tremor
Patient Education and Support
American Parkinson's Disease Association Information & Referral Center at Boston Medical Center
The Information & Referral Center was established at BUMC in 1980.
The Center serves as a resource for those with Parkinson's disease and their loved ones, as well as healthcare providers. Patients, caregivers, healthcare providers, and the greater community can receive support regardless of their affiliation with the hospital. Services include:
A telephone helpline, (617) 638-8466 or (800) 651-8466
A comprehensive resource referral network
Support group assistance
Counseling and guidance 
Training and support for healthcare professionals
Implementation of regional conferences
Participation in community awareness and public relations activities
Maintaining an informational website
For information or to make an appointment, call the APDA Information & Referral Center at (617) 638-8466 or (800) 651-8466.
Outpatient Care- Weymouth Location
Boston University Neurology Associates
541 Main Street, Suite 317
Weymouth, MA 02190
(617) 638-9944 
Contact Us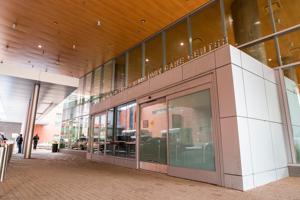 Our Team
Movement Disorder Specialists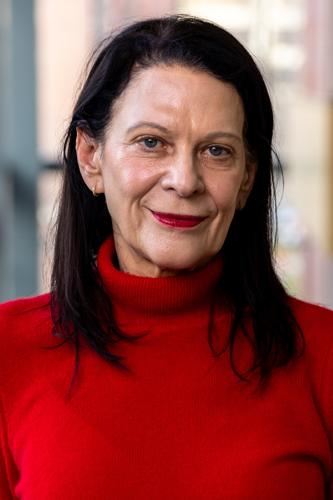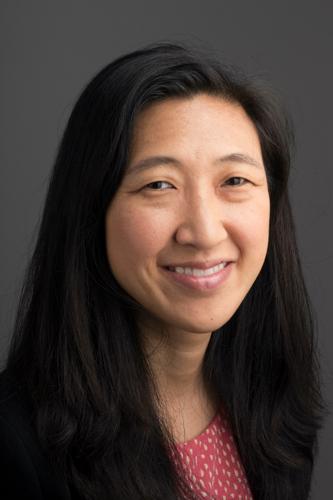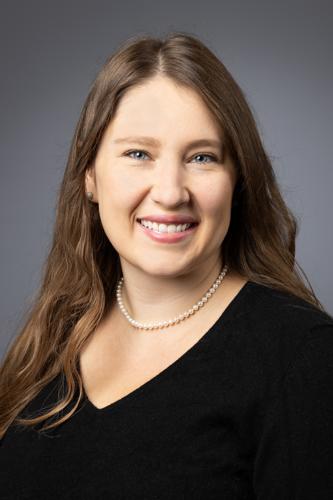 Nurse Specialists
Cathi A. Thomas, RN, MS, CNRN – Program Director
Ray James, RN, BS
Research and Project Coordinators 
Rosemary Owen, MS
Michael Stevenson, MS
Abigail Desrosiers, BS
Fellow
Additional Information
Donate
Thank you for your interest in contributing to the Parkinson's Disease and Movement Disorders Center at Boston Medical Center. Donations help the Parkinson's Disease and Movement Disorders Center maintain a tradition of world-class patient care and clinical advances by funding education, support, and awareness programs for patients, families, healthcare providers, and the community at large, as well as clinical research to advance new knowledge that will help doctors and medical scientists understand the causes of movement disorders and find new and effective treatments. Your philanthropic support is critical to the success of the Parkinson's Disease and Movement Disorders Center within the Department of Neurology.
Donations can be submitted via our secure website. If you wish to donate to the Parkinson's Disease and Movement Disorders Center, please visit our online Donation Form, select Other under designation, and write "Parkinson's Disease" in the new field.
Boston Medical Center is a 501(c)(3) nonprofit organization. All donations are tax deductible to the full extent of the law.
Residency and Fellowship Information
The Parkinson's Disease and Movement Disorders Center is affiliated with the Boston University Chobanian & Avedisian School of Medicine. To learn about the Center's fellowship in movement disorders, please visit the fellowship website.