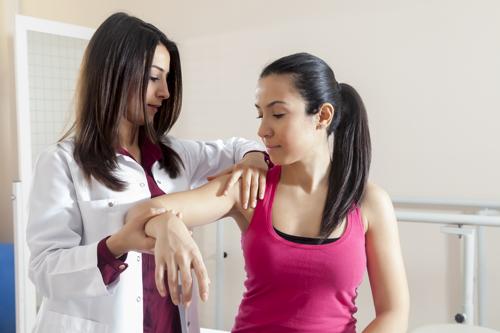 Existing Patients
Make an appointment by phone
617.638.7869
Make an appointment with MyChart
Book with MyChart
Hours of Operation: Monday-Thursday - 7:00 AM - 7:00 PM, Friday - 7:00 AM - 4:30 PM
Refer a Patient
Refer a patient
Call for assistance with the referral process
617.638.7869
Hours of Operation: Monday-Thursday - 7:00 AM - 7:00 PM, Friday - 7:00 AM - 4:30 PM
617.638.7869
Occupational therapy helps patients recover from injuries, trauma, and neurological or musculoskeletal disorders to regain the skills needed to resume the highest level of function for daily living and tasks. Occupational therapy helps people participate in the things they want and need to do every day, such as dressing, bathing, and getting around. At a first OT appointment, a therapist and the patient will set goals and create a plan to achieve those goals.
Caring for Patients
Occupational therapists (OTs) are licensed health care professionals typically with a master's degree in occupational therapy. They offer specialized assessment and treatment in hand and upper extremity conditions such as arthritis, fractures, upper extremity traumas, tendon and nerve injuries, and recovery from surgical procedures.
Patients in need of hand therapy may be seen by a certified hand therapist. This is a licensed and registered occupational therapist with advanced training in hand therapy.
Occupational therapist assistants are part of a patient's care team and help assist occupational therapists in providing occupational therapy treatments and procedures.
Occupational therapy interventions include:
Custom splinting, constructed by hand therapists and used to help a painful joint rest, increase stability, and provide pain-free functional use.
Edema control
Soft tissue/scar management
Physical agent modalities
Strengthening
Therapeutic activities
The OTs provide care for conditions such as stroke, Parkinson's disease, and brain injuries, including concussions. The neurological team focuses on self-care and homemaking re-training, custom splinting, cognitive and neuro-muscular re-education so patients may function safely at home and in the community.
Contact Us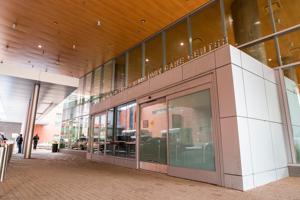 Our Team
Karen Mattie, MSPT
Director, Rehabilitative Services
Kara Schworm, MSPT, CCS
Manager, Inpatient Rehabilitative Services
James Sherman, PT, DPT
Manager, Outpatient Rehabilitative Services, Winthrop Neighborhood Health
Jeffrey Merritt
Operations Manager, Rehabilitative Services
Sara Aliperti, PT, DPT, MS, OCS
Manager, Outpatient Rehabilitative Services, Boston Medical Center Campus
Patient Resources
What to know before your visit, payment and insurance Information, common questions and more.
Residency and Fellowship Information
Physical and Occupational Therapy Education & Training for Students
Clinical affiliations with accredited PT, PT, and OT programs:
Physical Therapy
Boston University
Drexel University
Ithaca University
MGH – IHP
Northeastern University
Quinnipiac
Simmons
Springfield College
University of Indianapolis
UMass – Lowell
University of Rhode Island
Occupational Therapy
Boston University
MGH-IHP
Springfield College
Tufts
UNH
University of Indianapolis
Physical Therapy Assistant
Baystate College
University of Indianapolis