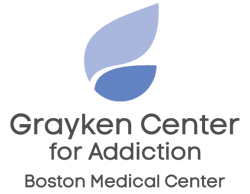 To schedule an appointment with an addiction specialist, please call 617.414.6926
Story 4 | The Family: An Overlooked Resource For Substance Use Disorder | Thought Leaders | Addiction Medicine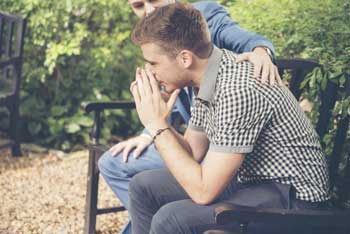 The number of estimated deaths in the US in 2016 from drug use has been updated, and the news is not good. The National Institute on Drug Abuse (NIDA) increased the estimate from 50,000 to more than 64,000 deaths, the sharpest increase due to fentanyl, a synthetic opioid, which accounted for one-third of the deaths.
In addition, there are approximately 22 million people struggling with substance use disorder (SUD). While there are a growing number of facilities providing specialized treatment, many of them overlook, or even prohibit, a potentially valid resource — the family.
Persons suffering from substance use disorder do not exist in a vacuum. They are often part of a family and a community. They are members of society. Yet, despite the influence and support family members can offer to complement and enhance treatment, they are often ignored or even banned from participation.
That's a mistake, according to Alicia Ventura, director of operations and specialized products of the Office Based Addiction Treatment at Boston Medical Center, home to the Grayken Center for Addiction. "Engaging the family (however defined) is not only possible, but optimal," she explained. "Increased family functioning and support protects against adverse SUD treatment outcomes and can help to promote treatment engagement and retention in care."
A substance use problem changes the entire dynamics of a family. Family members have to overcome stigma and misinformation. Some may be in denial and have difficulty understanding or accepting that their child has a SUD, explained Sarah Bagley, M.D., director of the CATALYST Clinic, BMC's adolescent and young adult addiction program. "It's a process for them as well." Some may even wonder if they are to blame. Not so, assures Bagley. Developing a SUD is complicated, and cannot be attributed to one specific source.
Undoubtedly, individuals suffering with the disorder have a tough road ahead of them. But family members don't have it easy either, and also suffer. Studies have shown that families with loved ones with substance use disorder have a higher than expected incidence of medical and emotional conditions, such as depression, guilt and helplessness. They also utilize a greater amount of health services and incur high health care costs.
Yet, before families can help their loved ones, they have to help themselves. Some may prefer group therapy with families with similar experiences. Others may fare better with private sessions with a therapist who specializes in family therapy. "Finding time to share with their partner and other children is also really important," explained Bagley.
When family members are emotionally healthy they are in a better position to help their loved one suffering from SUD, although it is still a challenge. The affected child, sibling or parent is almost a stranger. A person who uses drugs may eventually feel flat, lifeless and depressed, according to NIDA. It rests on the families to communicate in such a way to both advise and encourage their loved one to seek treatment but also to stay in treatment once it is arranged. This is a long haul since substance use, like diabetes, is a chronic disease.
Many times this step requires specific training to enhance skills in positive reinforcement, building rapport and problem solving; but the type of training is key, according to Ventura. "There are several evidence-based programs that have been shown to improve treatment and recovery outcomes for both the family and individuals with a SUD," she explained. One such program is CRAFT (Community Reinforcement and Family Training), which has proven to be particularly effective in helping families positively influence those who are resistant to treatment.
Providers at BMC are in the process of creating a curriculum to educate families on substance use disorders and what to expect from treatment as well as effective communication skills to enhance that treatment. This curriculum will be integral to the services offered through the Grayken Center for Addiction, and enhance its position in the treatment, prevention, research and training in substance use.
Bagley and Ventura co-authored a Commentary on SUD prevention, treatment and recovery that was published by the American Society of Addiction Medicine. The point of their commentary was clear. "Family members are not disempowered bystanders. They can be motivators of change."