Grayken Center for Addiction Faculty
CORE Team
Raquel Silveira
Senior Administrative Coordinator
Agata Bereznicka
Addiction Psychiatry Project Manager at Grayken Center for Addiction and Psychiatry 
Brendan Conconnan
Strategy Manager
Corinne Beaugard
Postdoctoral Fellow in Psychiatry and Grayken Center for Addiction
Deb Goldfarb, LICSW
Bio
Is a clinical social worker, educator, and advocate with nearly 15 years of
experience. Her work focuses on addressing the compounded needs of patients experiencing psychiatric
crises, houselessness, and addiction through direct care, program-development and training. Deb's
passionate about behavioral health and criminal-justice. She has worked in Massachusetts Prison
System, as a Jail Diversion Clinician, at Harvard Law's Criminal Justice Institute, and with public
defenders. Deb co-leads NASW-MA's Criminal Justice Committee and lectures at BUSSW. She supports
Grayken on initiatives ending criminalization of addiction and with Population Health on addressing
behavioral health needs of high-risk ACO patients.
Carla B. Monteiro, MSW, LICSW, LADC-I, CCTP
Bio
Is a Licensed Independent Clinical Social Worker and
Licensed Alcohol and Drug Counselor. She is the Manager of Clinical Programs and Workforce
Development at the Grayken Center for Addiction at Boston Medical Center. Carla holds degrees and
certificates in human services, substance use counseling, trauma, and social work. Carla is also a
dedicated advocate for social and racial justice, serving on several advisory committees and promoting,
equality, and equity through clinical practice, research, education, policy, advocacy, and community
engagement. Her focus is on examining the relationship between substance use, race, ethnicity, and
treatment.
Kristopher Warren
Bio
Joined the Grayken Center for Addiction as a Research Project Manager in January 2023. His
chief project is the planning of Grayken's inaugural addiction-focused conference that will take place in
March 2024 and is focused on interdisciplinary and community collaborations that can further facilitate
the treatment and prevention of substance use disorders in Boston. Kris also manages the Grayken
Newsletter, so if you have a resource, publication, or any addiction-related content that you would like
to share, please reach out to him.
Daneiris Heredia-Perez, MSPM
Bio
Is a Senior Research Project Manager for the Grayken Center of
Addiction. As an advocate for wellness and health, she is passionate about lifting the voices of those
often sidelined, thus researching ways to develop equitable care for Black patients struggling with
substance use and children with parents struggling with substance use. Daneiris takes great interest in
working alongside patients, thus has been committed to collaborating with patients on research efforts
Casey Calver, PhD
Bio
 Editorial Director at the Grayken Center for Addiction and the Clinical Addiction
Research & Education (CARE) Unit at Boston Medical Center, where she works on the newsletter
Alcohol, Other Drugs, and Health: Current Evidence and the journal Addiction Science & Clinical Practice.
Casy's doctoral dissertation in Editorial Studies at Boston University was an annotated edition of the
1937 pamphlet Authors Take Sides on the Spanish War. She is currently studying Global Public Health
Policy (MSc) at the University of Edinburgh, and serves as Executive Officer of the International Society
of Addiction Journal Editors.
Andrea Stone, MS
Bio
Is a Sr. Population Health Analyst working across the Population Health Analytics and
Grayken Center for Addiction teams at Boston Medical Center. She leverages her experience in both
clinical data analysis and behavioral health to support the Grayken team through a suite of interactive
dashboards, ad hoc analyses that explore hospital-wide and program-specific trends, as well as
exploration into both research and clinical questions.
Natrina Johnson, PhD
Bio
Is a Health Services Researcher whose interests include disparities in
treatment access and health outcomes for people with co-occurring psychiatric and substance use
disorders. Dr. Johnson has prior experience working as a substance use counselor and as a House
Manager in transitional treatment programs for adults in recovery. Her research integrates qualitative
and quantitative research methods to inform policy and practice. She joined the Grayken Center in
August 2023 to work with the Substance Use Disorder Antiracism "SUDA" workgroup and will help lead
the analysis of qualitative data gathered from multidisciplinary experts in addiction treatment
Tayla Weeden
Bio
Is a research assistant at the Grayken Center for Addiction. She assists with collecting
study data to understand how to create antiracist approaches to providing services for Black patients
and community members with lived experiences of substance use. Tayla is an Upward Bound scholar,
with a bachelor's degree in public health and sociology. She has a strong passion for supporting,
educating and uplifting BIPOC and low-income youth. She will be continuing her education by pursuing a
master's degree in nursing, which she aims to use to continue supporting the BIPOC community.
Medical Director, Grayken Center for Addiction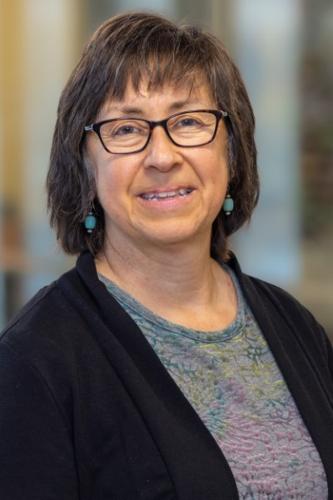 Executive Director, Health Equity Accelerator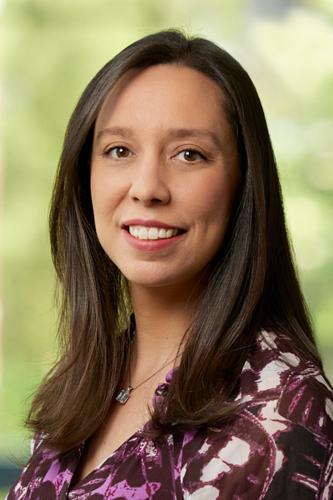 Yenipher Mendez, MBA
Bio
Holds the position of Operations Manager for Project ASSERT and Rapid
ACCESS at the Grayken Center for Addiction, which is situated at Boston Medical Center. Yenipher has a
Master's degree in Business Administration in Healthcare from Cambridge College and vast experience
in public health services. She is dedicated to serving the underrepresented and underserved
communities in Boston. Yenipher uses her knowledge to enhance referrals for individuals requiring
substance use disorder treatment, and making those connections more effective for those in need.