Existing Patients
Make an appointment by phone
617.638.6428
Make an appointment with MyChart
Book with MyChart
Hours of Operation: Monday-Friday 8:00 AM - 5:00 PM
Refer a Patient
Refer a patient
Call for assistance with the referral process
617.638.6428
Hours of Operation: Monday-Friday 8:00 AM - 5:00 PM
617.638.6428
Welcome to the Sarcoma Program at BMC. Our expert, multidisciplinary program treats all types of sarcomas, which cancer cells grow in tissues like bone, muscle, tendons, blood vessels, and other tissues that connect or support parts of your body.
Contact Us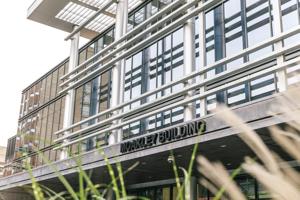 Latest from HealthCity
Broaching the topic with unvaccinated patients can be stressful. One BMC specialist says clinicians owe it to patients to overcome their own unease.
Surgical oncologists target the social determinants of health in the OR.
HealthCity is Boston Medical Center's online publication that explores the most pressing issues in healthcare. At HealthCity, we believe that healthcare must transform itself to become more equitable, sustainable, and open source.