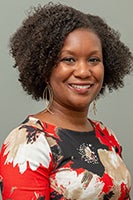 The Family Medicine Department at Boston Medical Center values the promotion of diversity. We want our department to better reflect the diversity of the communities that we serve because we know that diversity leads to excellence in patient care, education, and research. We also understand that equity and inclusion remain essential for our department's success, beyond just recruitment.
The Committee on Equity and Inclusion (CEI) was established in 2016 to implement and sustain diversity, equity, and inclusion efforts in the Department of Family Medicine (DFM). Membership in CEI is broad and includes residents, faculty, staff, and administrators. There are two subcommittees: the Subcommittee on Diversity Recruitment, Retention & Vitality and the Subcommittee on the Health Equity Curriculum. The vision of CEI is three-fold:
To improve the diversity among our DFM residents, faculty and staff through concerted recruitment efforts.
To create a safe, supportive, diverse, and inclusive environment for residents, faculty and staff across all levels of leadership.
To instill a shared responsibility for racial justice in our department.
Some of the committee's work has included:
Supporting the establishment of a faculty position, the Director of Diversity, Equity and Inclusion, with protected time to oversee diversity recruitment and retention efforts.
Establishing guidelines for a holistic review of incoming resident applicants, as well as incorporating blinded interviews that allow for a focus on applicant values and not simply metrics.
Attendance at recruitment conferences and events for URiM applicants.
Organizing regular gatherings among residents and faculty of color that promote a sense of community and can build mentorship.
Developing a resident curriculum with a focus on structural and institutional racism. We lead with racial equity because we recognize that the greatest structural inequities in the United States have historically occurred along racial lines.
Creating a faculty development series on Racism.
Recruiting speakers on Health and Racial Equity for our Departmental Grand Rounds and Health Equity Dinners.
Identifying  faculty Racial Equity Champions who help lead racial equity work in the department:
As we continue working towards equity in our department, we challenge ourselves to approach our work with an increasingly intersectional lens.
Residency Health Equity Curriculum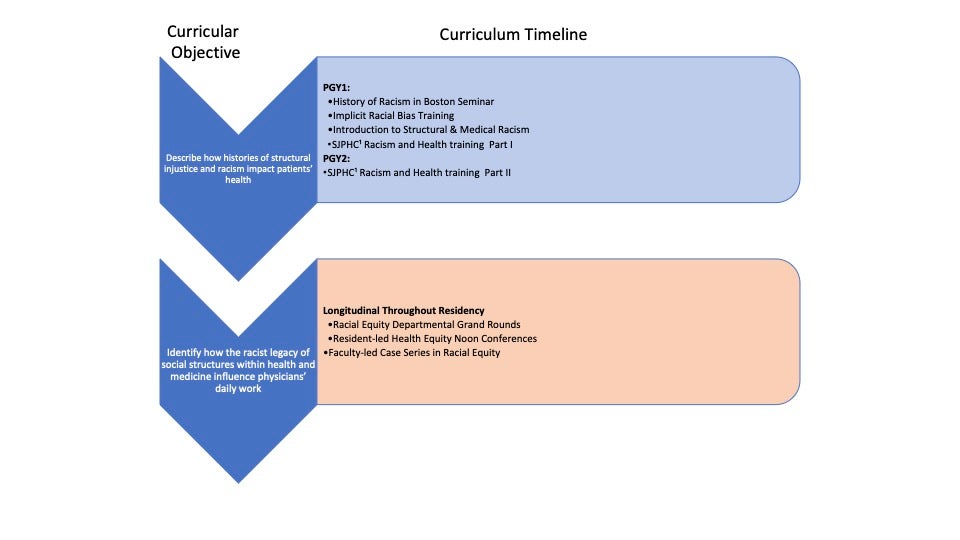 LGBTQIA+
The LGBTQIA+ curriculum faculty and resident working group is now under the umbrella of the subcommittee of health equity curriculum.
The group is dedicated to creating a longitudinal curriculum that promotes resident competency in caring for LGBTQIA+ patients. Having already created core curriculum for PGY-1 residents, we are expanding the curriculum for PGY2 and PGY3 residents. For additional clinical experience electives, a number of upper level residents rotate at the Fenway Community Health Center each year.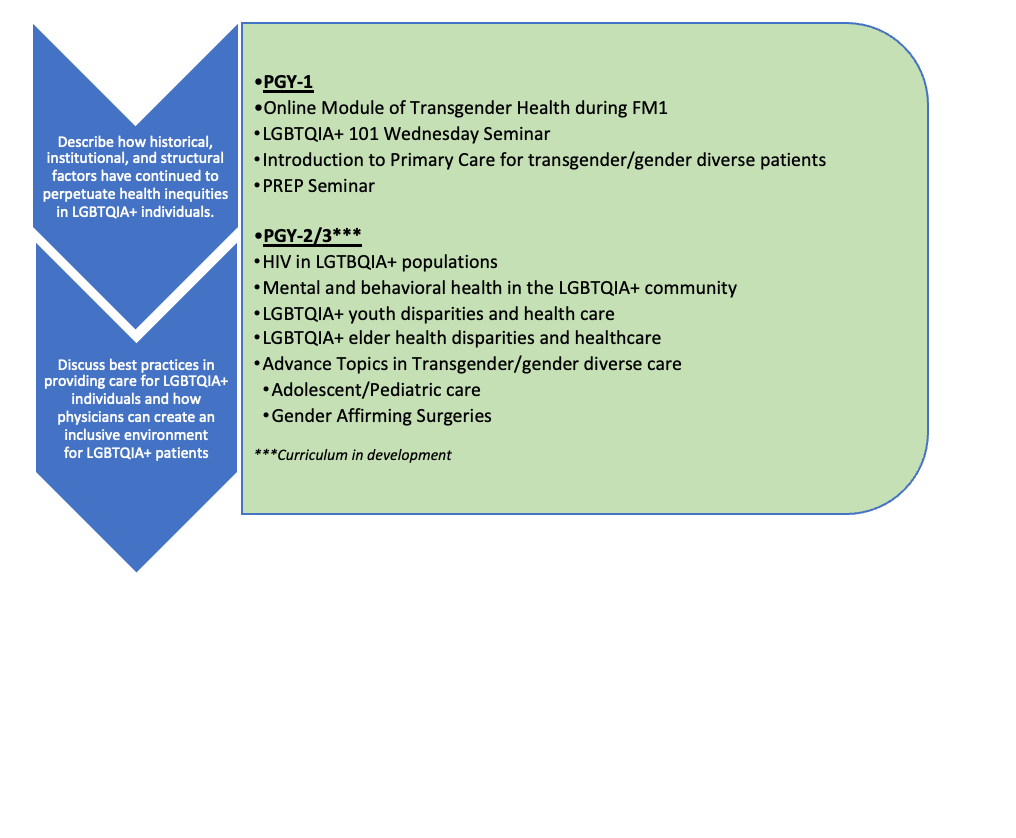 Diversity Snapshot
BMC Patient Demographics
BMC Underrepresented Minority in Medicine (URiM) Trainees
For AY 2022-2023, 19% of Boston Medical Center's residents and fellows have self-identified as underrepresented minorities in medicine.
Family Medicine Resident & Faculty Demographics
In the summer of 2022, 56% of our Family Medicine and Family Medicine-Psychiatry residents identify as Black, Indigenous or a Person of Color. 16% of our residents identify with a racial or ethnic group that is historically underrepresented in medicine.
32% of our Family Medicine faculty identify as Black, Indigenous or a Person of Color. 20% of our Family Medicine faculty identify with a racial or ethnic group historically underrepresented in medicine.
The recruitment, retention and well-being of URiM trainees to our residency program continues to be a top priority.
Please view our "Virtual Recruitment Events" page to hear from some of our residents and faculty of color on their experiences in the Department and the Residency.
Diversity, Equity and Inclusion
For over 30 years, Boston Medical Center's Office of Minority Physician Recruitment has partnered with training programs and clinical departments to help attract, recruit, and retain talented under-represented minorities in medicine within the residency, fellowship, and faculty ranks for Boston Medical Center and Boston University Chobanian & Avedisian School of Medicine.
For additional information, please view this PowerPoint and pdf document.
www.bmc.org/minority or http://www.bmc.org/minorityphysician
Boston is a diverse urban community representing the many faces of the patients we serve. Our institution has put together the following list of resources to showcase some of the Boston gems.
Working at BMC
Additional Resources:
Boston Medical Center's Glossary for Culture Transformation
GME Diversity & Inclusion Council
Boston University Medical Group's Office of Equity, Vitality and Inclusion
Boston Medical Center's Center for Transgender Medicine and Surgery